About
The Department of Strategic Initiatives at LSC-Tomball seeks to identify and implement innovative strategies that remove barriers to learning. We collaborate with other departments and programs to pilot creative new approaches in higher education. Our department champions experimentation, guided by the college's core values. We aim to position LSC-Tomball at the forefront of emerging trends that will shape the future workforce and transform students' educational experiences.
Our Mission
The mission of the Department of Strategic Initiatives (SI) is to spearhead the implementation of LSC-Tomball's institutional effort to promote and inspire innovation while lowering educational barriers for faculty, staff, and students. Strategic Initiatives focuses to support departments and programs in responding creatively, championing efforts to adjust to current trends in higher education and shaping the workforce of the future.

Meet the Manager of Strategic Initiatives (Title III Grant)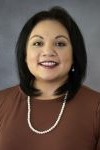 Teresa "Terri" Garcia is a higher education professional with an Executive MS in Human Resource Development from the University of Houston. She has over 10+ years of experience in non-profit organizations specializing in budget management, organizational development, and human resources, building strong working relationships in a cross-functional and collaborative capacity resulting in process and institutional improvement. She currently works for Lone Star College-Tomball as the Manager, Strategic Initiatives (Title III Grant), where she believes in "financial responsibility and clear and intentional organizational and professional development." Terri is passionate about creating and supporting initiatives that enhance the experience of every student and employee's journey. She is most excited about cultivating a culture that elevates and strengthens experiences throughout the campus.

Meet the Coordinator II of Strategic Initiatives (Title III Grant)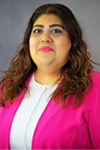 Jennifer Javier is the dedicated and accomplished Coordinator II at LSC-Tomball, currently serving in the Strategic Initiatives Department. With a passion for organization and efficiency, Jennifer plays a pivotal role in facilitating the smooth functioning of various programs and initiatives within the department. With four years of valuable experience at Lone Star College, Jennifer's journey has been marked by steady growth and success. She began her journey as an Accounting Specialist in 2019 and rapidly advanced to the role of Coordinator I in 2020. In January of 2023, Jennifer was promoted to her current position as Coordinator II, Title III Grant within the Department of Strategic Initiatives.
Throughout her tenure at Lone Star College, Jennifer takes immense pride in her completion of the Rising Star Program in 2021, showcasing her commitment to professional growth and development. Beyond her work, Jennifer's interests and hobbies include traveling and social networking. Her love for meeting new people and learning about different cultures influences her approach to fostering a diverse and inclusive environment at Lone Star College.
Make LSC part of your story.