Faculty and Staff
Dean
James Stubbs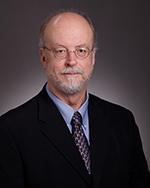 James Stubbs is Dean of Fire Science, Letters, Arts & Kinesiology (FLAK) at Lonestar College - Kingwood. Prior to becoming Dean, he also served as band director and professor of music and directed the Kingwood Big Band, Lone Star College - Kingwood Jazz Ensemble, and the Kingwood Community Symphonic Band.
Prior to his arrival at Lone Star College - Kingwood in 2004, Mr. Stubbs was the director of bands at Navarro College in Corsicana, Texas for fourteen years where he directed the marching band, athletic bands, jazz ensembles, theater orchestras, wind ensembles, and community bands. His teaching duties have included courses in music theory, music appreciation, American music, jazz improvisation, and applied brass.
Prior to his career in higher education, Mr. Stubbs served as a high school band director and applied trumpet educator in high schools in Arkansas, Louisiana, and Texas. He is a native of Pine Bluff, Arkansas and is a graduate of Louisiana Tech University, the University of North Texas, and is a doctoral candidate at Baylor University.
Email: James.D.Stubbs@lonestar.edu
Phone: 281.312.1501
Office: PAC 117-A
Web Site
Director
Dr. Masoud Shafiei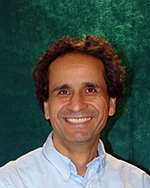 Dr. Masoud Shafiei is lead faculty and director of the ESOL Program at Lone Star College – Kingwood. Prior to joining Lone Star College, he taught a variety of ESOL courses at the University of Houston and Houston Community College. He has over 20 years of experience in teaching English to speakers of other languages in the United States and abroad.
He has a Bachelor and Master of Arts in Applied English Linguistics and a Doctorate in Curriculum and Instruction from the University of Houston. He has collaborated on several ESOL textbooks, including Effective Academic Writing by Oxford University Press, and New Vistas by Pearson Publishing Company. He is the recipients of several grants and awards, including a Faculty International Education Grant for Russia in 2010, and a sabbatical leave in 2013 to do research on ESOL Programs throughout the United States.
He has presented at numerous conferences in the United States and abroad and conducted teacher-training workshops in South Korea, UAE, Iran, and Russia.
He established the Intercultural Student Organization at the LSC-Kingwood in 2004 to foster multicultural understanding and create a community for ESOL students where they share their cultures and traditions.
Email: Masoud.Shafiei-Sararodi@lonestar.edu
Phone: 281.312.1578
Office: CLB 113
Web Site
Faculty
Anne Amis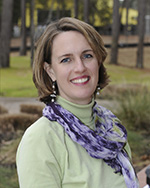 Anne Amis, professor of English to Speakers of Other Languages (ESOL). She joined LSC-Kingwood in 2007. Amis earned a Bachelor of Arts in Spanish from Hendrix College and a Master of Arts in Teaching ESOL from the SIT Graduate Institute.
Amis has presented two papers: "Activities to Energize Academic Writing" at the Texas of English of Other Languages (TESOL) conference in 2011. In addition, she presented "Applying Appreciative Inquiry in an ESOL Writing Class."
In 2012, she was the recipient of the Faculty International Education Grant, Vietnam. She was also honored with the 2011 LSC-Kingwood Faculty Excellence Award.
Amis is a member of the college's Intercultural Student Organization, The Academy and the Behavioral Intervention Team.
"I teach ESOL because it gives me the opportunity to work alongside immigrants and international visitors who are exploring the life-changing gifts and challenges mastering another language provides. As a second-language learner myself, I find the process extremely rich and rewarding," Amis explained. "During my time at LSC-Kingwood, I have always been offered opportunities for personal and professional growth; I love teaching and working here because I am always learning something new, be that a new course I teach a diverse and international student population or professional development activities."
Email: Anne.E.Amis@lonestar.edu
Phone: 281.312.1737
Office: CLB 102-I
Web Site
Adjunct Faculty
Staff