Elizabeth Borik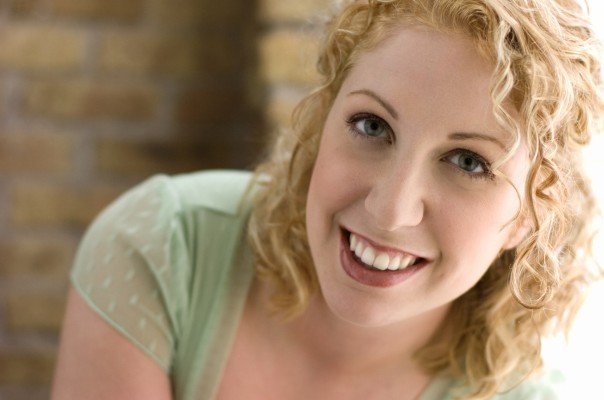 Title: Adjunct Instructor of Voice/Diction
Education: MM, Vocal Performance, University of Houston BM, Butler University
Email: Elizabeth.R.Borik@LoneStar.edu
Professional: Soprano Elizabeth (Lisa) Borik, originally from Kalamazoo, Michigan, recently completed a Master in Music degree in Vocal Performance (May 2009) from the University of Houston (Houston, TX). While at the University of Houston's Moores School of Music, Ms. Borik appeared with the Moores Opera Center in such roles as Giunia (Lucio Silla), Eurydice (Orpheus in the Underworld), Victoria Corelli (Bolcom's A Wedding) and Miss Jessel (The Turn of the Screw). During her time at the Moores School of Music, Ms. Borik studied with renowned soprano Cynthia Clayton, and presented a recital that included Bach's Cantata 51 (Jauchzet Gott in allen Landen) and Britten's On This Island. She also collaborated with Houston Grand Opera's Studio Artists and High School Voice Studio in a recital series, The Britten Folk Song Project.
Since completing her studies, Ms. Borik has appeared with local opera companies Divergence Vocal Theater (Autumn Spectre), Opera Vista (The Silent Prince, Anorexia Sacra, and Knoxville:Summer of 1915) and Houston Grand Opera. In addition, she sings with the Houston Chamber Choir, a professional choral ensemble established in 1995.
Equally at home on the musical theatre stage, Ms. Borik has appeared in leading roles in such productions as Company, Quilters, Camelot, Phantom, Annie Get Your Gun, The Roar of the Greasepaint, the Smell of the Crowd, and Trouble in Tahiti. She has also appeared onstage with Sandi Patty and the Kalamazoo Symphony Orchestra, singing musical theatre and patriotic pieces. Ms. Borik was also performer and participant in the Edinburgh Fringe Festival, the largest arts festival in the world.
Ms. Borik is in demand as a concert and oratorio soloist, having performed with the Houston Symphony Orchestra, Indianapolis Symphony Orchestra, Butler Symphony Orchestra, Kalamazoo Symphony, Kingwood Pops Orchestra, Leipzig Youth Orchestra and the Orquesta Sinfónica de Minería in Mexico City. Oratorio soloist appearances include the soprano soloist in Respighi's Laud to the Nativity, Mendelssohn's Elijah, Beethoven's Christ on the Mount of Olives, Mozart's Requiem and Solemn Vespers, Haydn's The Creation, Paukenmesse, and Little Organ Mass, Fauré's Requiem, Bach's Magnificat and Handel's Messiah. She made her Carnegie Hall debut in 2011 singing Haydn's Missa in Angustiis. Concert appearances include Mozart's stunning "Der Hölle Rache" (Die Zauberflöte) and Bernstein's exhilarating "Glitter and Be Gay" (Candide). ?This season she will sing the soprano solos in Schubert's Mass in G, Mendelssohn's Elijah and Carrissimi's Jephte.
Ms. Borik completed a Bachelor of Music degree in Vocal Performance from Butler University (Indianapolis, IN), graduating cum laude and with Highest Honors. She studied with tenor Dr. Michael B. Sells, and was an original member of the Lyric Theatre program. She also traveled to South America (Argentina, Uruguay, Brazil) and toured with the Butler Chorale as a featured soloist.
Ms. Borik has received a number of grants and awards, including the Claridge Memorial Scholarship, Maurice Memorial Grant, Mu Phi Epsilon Talent Award, Indianapolis Tuesday Morning Music Club Award, Portage Rotary Grant and the Arion Award. She was elected to the professional music fraternity Pi Kappa Lambda in 2009, and is a lifelong member of Mu Phi Epsilon. She is also a member of the National Society of Collegiate Scholars.
Ms. Borik is currently on faculty at Lone Star College – Montgomery as an adjunct professor of voice and diction and at Houston Community College-Southwest as an adjunct professor of voice. She maintains a private voice studio in the Houston area as well. She is also a Teaching Artist for Houston Grand Opera's Outreach Department, and works with Houston's Dionyus Theatre, whose mission is to bring able-bodied and handicapped performers together through theatre.
Please visit http://www.LisaBorik.com for more information.