LSC-Tomball Faculty Senate
The Lone Star College-Tomball Faculty Senate is an organization dedicated to promoting the education and success of LSC-Tomball students, to promoting communication and understanding among Faculty, the Administration, and the Board of Trustees, and to achieving the highest possible degree of professional relations.
Faculty Senate Officers
Donna Willingham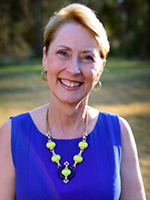 Donna Willingham, Ed.D., has taught at LSC-Tomball since 2003. She has served as Chair for Dev English, Education, ESOL, and Modern Languages since 2010. Over her 15 years, Donna has served on numerous system-wide committees, four Curriculum Teams, and various LSC-Tomball committees, task forces, and initiatives. Her accomplishments include having won the LSC Writing Award twice, having won a Faculty Excellence Award in 2012, and having written an ENGL 0309 textbook, published by Pearson in 2012. Donna enjoys baking, reading, and gardening, but she especially enjoys spending time with her family, including her high school sweetheart and husband of 40 years, Terry, two sons, Nathan and Stephen, two daughters-in-law, Misti and Ashley, and 2-year-old triplet granddaughters, Maci, Grace, and Reese.
Cory Colby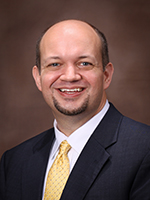 Cory Colby is professor of political science and coordinator for the Civic Engagement Internship Program at Lone Star College Tomball. During his time at LSC-Tomball, Cory has been the creator of the annual Free Speech Poetry Slam and the Civic Engagement in Government and Politics Forum along with playing an active roll in planning trips for students to the Texas Capital during the legislative session and building partnerships with other programs and community stakeholders to best support the learning and engagement of our students. He has also served on numerous hiring, scholarship, policy, and steering committees; including currently serving as a member of the HETI steering committee. He has presented on topics such as Being REAL in the classroom, the use of social media in professional development, and more.
Cory is the former state president (15-16) of the largest association representing public educators in Texas, the Association of Texas Professional Educators (ATPE), which has a membership of over one hundred thousand members and continues to active advocate for those who support students and communities as part of the public education system from Pre-K through higher ed. As part of his efforts toward the continuous improvement of education for students and educators, Cory has also been named to the Advisory Board for SXSW EDU, which is one of the premiere events in the nation to promote collaboration, innovation, and networking as well as determining "what's next" in education.
Cory is a former K-12 educator with teaching experience at the junior high and high school level where he taught social studies, including AP and dual credit government, and served as a team lead for the History Department and chair of the district education improvement committee. He holds multiple certifications from the state of Texas, which include pedagogy, principalship, 8-12 social studies, and 4-8 generalist. Previously he has also worked as a congressional staffer and professional campaign manager and advisor.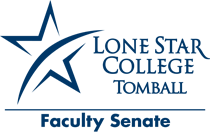 Current Leadership
Faculty Senate Constitution