Vice President of Instruction
Welcome to the webpage for the Vice President of Instruction (VPI), who serves as the Chief Academic Officer for Lone Star College – Tomball.  Creating a collegiate environment that supports student learning and promotes faculty excellence is the overall responsibility of the VPI.
Meet the Vice President of Instruction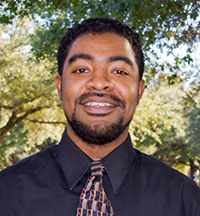 Dr. Quentin Wright is the LSC-Tomball Vice President of Instruction.
Wright formerly served as Interim Vice President of Academic Affairs at Mountain View College in the Dallas County Community College District. He began his higher education career as an adjunct instructor of communication at Tarrant County College and eventually became a lead instructor as well as a department coordinator. He served as a full-time faculty member at Mountain View for eight years before being promoted to Executive Dean of Communication and Social Science.  He held that position for four years before taking on his current role.
Wright received his Bachelor's in Public Relations and Communications in 2000 and his Master of Arts degree in Communications in 2002, both from Angelo State University.  He earned a Ph.D. in Higher Education from the University of North Texas in 2009. Wright has a wife and young daughter, and another one on the way.
Meet the Instructional Leadership Team
To accomplish the mission of the VPI's office requires a collaborative approach to the art and science of teaching and learning. 

Administrative responsibilities include:  
providing leadership to the various areas of instruction
working with President's Cabinet for strategic planning, policy development, budget management and implementation of college-wide programs and services
planning and producing an annual schedule of classes
representing the College and its programs to outside groups including the development of partnerships with other colleges, K-12 programs and other agencies.
Division Contact Information
Dr. Quentin Wright
Vice President of Instruction
Phone: 281.655.3641
C214

Loretta Smalls
Administrative Assistant
Phone: 281-357-3730
C215