Honors College System Events
Honors College System Events
Throughout their tenure in the Honors College, Honors students will have many opportunities to participate in system wide Honors College events. See below for a tentative schedule of Honors College system events.
*Note: Events and event dates are subject to change. Please contact your Honors College campus Director, your campus Honors College staff, or the main Honors College office prior to attending any events in order to confirm event details. You may also email TheHonorsCollege@LoneStar.edu if you have any questions regarding a particular event.
**In addition, please check each Honors College campus website for Honors College campus specific events.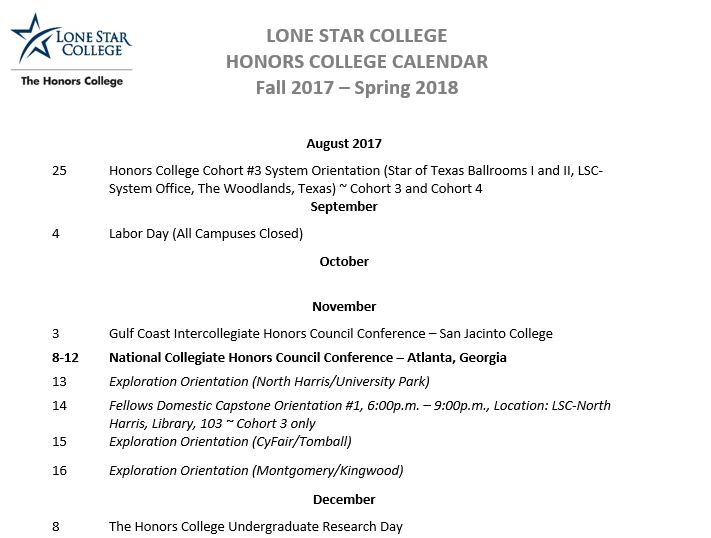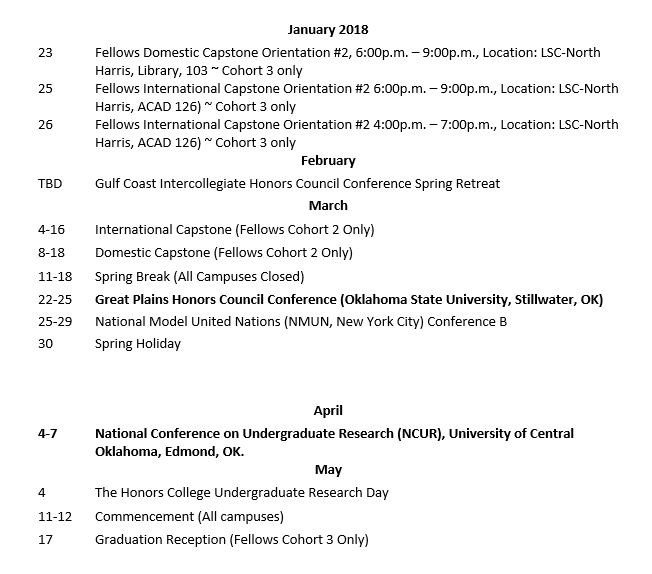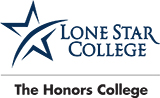 Admissions Information
APPLY for the Honors College Chancellor's Fellows Award (Closed April 15th)
Contact & Campus Information