Current Honors Students
Honors College Student Handbook
This crucial document outlines in detail the requirements and expectations for all Honors College students. To access the Honors College Student Handbook, please click here.
Are you submitting an Honors College IRB Application?
Click here to access the Honors College Cheat Sheet. The cheat sheet explains how the IRB application within the Honors College works. You may also find additional IRB information in our Student Handbook, which is referenced above.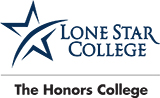 Contact & Campus Information