Student Government Association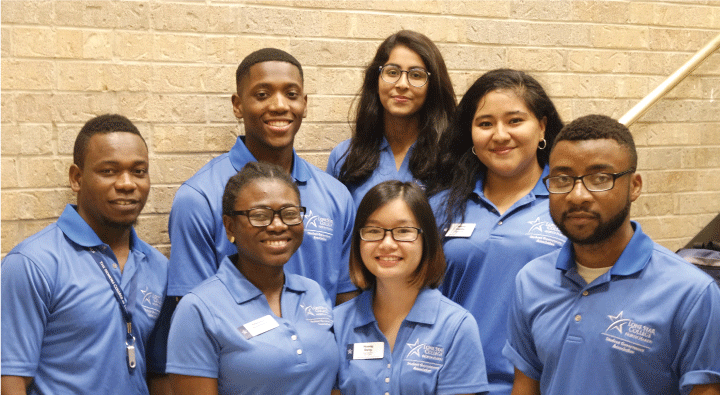 Providing students with an organized vehicle for their voices by establishing a democratic unifying environment for the betterment of LSC-North Harris.
SGA Meetings are open to any student at LSC-North Harris, LSC-Greenspoint Center & LSC-Victory Center. There are two prongs to our organization:
Student Organizations - SGA serves as a resource for communication with & between student organizations on campus. SGA also has a standing committee, the Emerging Clubs Committee, which reviews Emerging Club applications & makes recommendations for approval or denial of said organizations.
Campus Issues - SGA is also considered a liaison between the student body and the administration. When students have concerns or issues that they would like to address on campus, SGA can help to find the appropriate channels to address them.
All meetings are held on Wednesdays at 12:15 in CE 101. The minutes will be uploaded on this page for future reference.
2017-2018 MEETINGS
February 7
March 7
April 4
May 2
2016-2017 MEETINGS
2015-2016 MEETINGS
2014-2015 MEETINGS
2013-2014 MEETINGS
Interested in SGA?