Meet Dr. Lee Ann Nutt
Meet the President

Dr. Lee Ann Nutt was named LSC-Tomball president in February 2015. Previously, she served for three years as LSC-Tomball Vice President of Instruction.
Dr. Nutt is committed to the four values instituted at LSC-Tomball in Summer 2013 to articulate the college's commitment to the growth of its students as well as its role in the community at large.
Learning
Raised in the Texas Panhandle, Dr. Nutt earned three degrees from Texas Tech: a bachelor's degree in business administration in 1989, a master's degree in higher education administration in 1992 and a doctorate degree in higher education administration in 1996.
Leadership
Dr. Nutt began as the LSC-Tomball vice president of instruction on June 20, 2011. Formerly, she served as the vice president of instruction for North Central Texas College (NCTC) in Gainesville, Texas.
Dr. Nutt joined NCTC in 1999, where she served as the dean of continuing education, the provost of the NCTC Corinth campus, provost for the NCTC Denton County campus and chief academic officer before becoming the vice president of instruction.
Community
Dr. Nutt serves on the Board of Directors for the Greater Tomball Area Chamber of Commerce and is also a member of Tomball Rotary. She and her husband Jim are the proud parents of thirteen-year-old Michael Lee and ten-year-old Rachel Ann, both of whom attend schools in Tomball ISD.
Connection
In addition to her academic commitments and endeavors, Dr. Nutt has always demonstrated an understanding that integration and connectedness with the community at large is vitally important to the mission of a community college. She has served as a board or committee member for multiple Chambers of Commerce as well as worked with civic groups such as the United Way.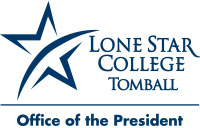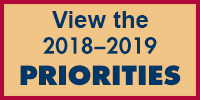 Tweets by @NuttsForTomball
Departmental Contacts
Dr. Lee Ann Nutt
President
Phone: 281.351.3378
C222A
Jacquelyn Shepherd
Administrative Assistant II for the Office of the President
Phone: 281-357-3755
C222
Nathaniel Colon
Staff Assistant II
Phone: 281.357.3785
Executive Suite