The Honors College at Lone Star College
Find Available Honors Classes
In the class search tool, click on Honors Sections under "Search only for classes with the attributes:" for a list of honors courses OR Add an "H" to any course prefix (HISTH or ENGLH for example) to find out if there's an honors section available that fits your schedule.
The Path to Excellence Starts Here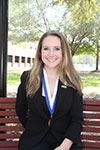 The Honors College at Lone Star College offers a wide range of opportunities for honors students—from incoming freshman wanting to graduate with an Honors AA or Honors AS degree, to high-achieving students seeking to graduate with Honors distinction, to students interested in earning individual honors course credit.
The Honors College is designed to meet the needs of high-achieving students seeking to improve their college transcripts and transferability with challenging coursework provided across a broad range of disciplines. Our courses will engage and challenge students inside and outside the classroom through small classes and close interaction with dedicated faculty. Opportunities to enrich the total college experience while at The Honors College include travel, off-campus educational and cultural events, service learning opportunities, conferences and special seminars.
The Honors College

The Honors College at Lone Star College offers students the advantages of a small "college within a college," while still providing access to the extensive benefits available through Lone Star College.
Honors classes provide a unique intellectual and co-curricular experience. Honors College students may earn honors academic course credit by enrolling in honors sections, as well as by working with a faculty member in small groups seminars or independent studies.
Eligibility Requirements and Benefits
Honors College Chancellor's Fellows

A limited number of incoming freshmen will be admitted as Honors College Chancellor's Fellows. Recipients of this award will receive a full scholarship to pursue a course of study culminating in an Honors AA or AS degree.
Eligibility Requirements and Benefits
The Honors College Chanchellor's Fellows application for Fall 2018 is now open!
Priority Acceptance for the Honors College Chancellor's Fellows Award:
Priority acceptance is available for up to half of the scholarships to be awarded. Applicants who complete all requirements for admission (transcripts, test scores, writing sample, FAFSA/TAFSA, and letters of recommendation) may be interviewed and notified of acceptance before the final deadline of April 15.
If you have any questions, please don't hesitate to contact the Honors College System office at (281) 618-1149 or by email to TheHonorsCollege@LoneStar.edu.
Graduation Distinctions
Students enrolled in The Honors College are eligible for graduation distinctions based on their honors contract program and credit hours taken. All honors courses will be appropriately designated on transcripts.
Honors College Fellow Degree (AA/AS) – Students who complete a minimum of 6 honors credit hours per semester and a total of 27 hours of honors credit with an overall 3.25 GPA will receive the designation of Honors College Fellow Degree on their transcript
Graduate with Honors in Research – Completion of 9 Honors credits, 3.50 GPA
Graduate with High Honors in Research – Completion of 15 Honors credits, 3.50 GPA
Graduate with Highest Honors in Research – Completion of 21 Honors credits, 3.50 GPA
Honors Scholar – Completion of Honors Scholar contract (includes 25 hours of internship); 3.50 GPA. Note: The Honors Scholar Contract may only be attempted after successful completion of 9 honors credits OR after successful completion of 6 honors credits with concurrent enrollment in an additional 3 or more honors credits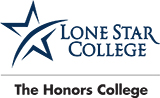 Admissions Information
Contact & Campus Information