Christopher L. Borders
Education: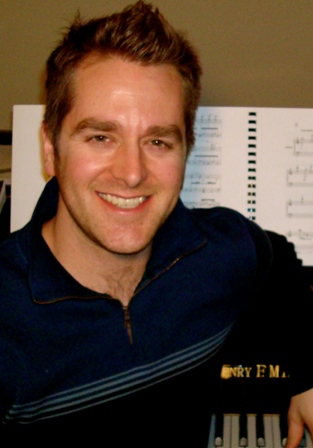 Doctor of Philosophy, Walden University
Specialization: Community College Leadership Expected 2013
Master of Music, Texas State University
Specialization: Music Composition/Electronic Composition/Theory 2008
Bachelor of Music, Texas A&M University-CC
Specialization: Music Performance-Percussion and Piano 2003
Email:
Christopher.L.Borders@LoneStar.edu
Professional:
Christopher L. Borders is an active composer, performer, and educator serving Lone Star College-Montgomery, CyFair, and Tomball campuses since 2008. He brings knowledge to teach a variety of courses including Electronic Composition, Music Appreciation, Music Fundamentals, Music Theory, Music History, Piano Classes, and Applied Percussion. In the fall of 2009, he will launch and direct the Tomball College Percussion Ensemble and Afro-Caribbean Steel Band. Additionally, he provides private music instruction in piano, percussion, voice, and composition to a diverse group of students ranging from 4 to 63 years old.
As a composer, he has written musical scores for National Geographic, the Harte Foundation's Gulf of Mexico series, and other industrial projects. Additionally, he composes in the concert band, chamber ensemble, and solo instrument mediums. Most notable compositions include an electro-acoustic mixed chamber ensemble piece Searching for the Shade of the Bodhi Tree: for string quintet, two percussionist, and laptop, The Monkey King: War and Meditation on Pink Orchid Mountain for symphonic band, and Oil for solo piano.
He has had the opportunity to perform for audiences of over 100,000 people in symphonic, pop/rock, and jazz music genres. Since 2007, he has served as timpanist for the Houston Concert Band at Rice University. Additionally in 2002, he was awarded a performance scholarship from Texas A&M-CC and a teaching fellowship in 2003 from Texas State University. He studied composition and theory with Dr. Russell Reipe (Eastman School of Music), Dr. Lawrence Weiner (University of Miami), and Richard Hall (Texas State University). He has studied percussion with Dr. Jim Rennier (Indiana University), Gary Chaffee (Berklee School of Music), Greg Bissonette (University of North Texas), Gene Glover (University of North Texas), Genero Gonzalez (University of North Texas), and Joel Fulgham (University of North Texas).