AAT at LSC-CyFair
Vision
Lone Star College-CyFair Associate of Arts in Teaching Department fully supports the importance of meeting the teacher shortages. Our program will not only focus on increasing enrollment, but helping our pre-service educators develop a passion for students, for teaching and for service. We believe that the teaching profession is a worthy occupation that will make a significant difference in children's lives. Through incorporating project-based and service learning, students will make a firm decision to join the teaching profession.
Mission
LSC-CF AAT program's mission is to provide a solid foundation of essential concepts in education, to develop servant leadership, and to nurture a passion for student success. Upon acquiring these skills, students can seamlessly transition to an Educator Preparation Program (a 4-year university) to obtain a Texas Educator Certificate.
Curriculum
Aligned with LSC-CyFair's learning signature, our program:
Incorporates active learning strategies that include visual, auditory, tactile and kinesthetic techniques.
Provides opportunities for students to meet teachers within the field from all different types of schools and teaching environments.
Offers Diverse curriculum through linked courses and learning communities with other disciplines, such as English and Math.
Promotes civic engagement by incorporating service learning within our courses.
Engages our students with national and local teacher education organizations.
Includes interactive technology, such as polling software and iPads, that allows our pre-service teachers to view these modalities as ways to engage their future students.
Integrates current trends in teaching, such as the Flipped Classroom, Whole Brain Teaching, and others.
Demonstrates the importance of professionalism in the field of education.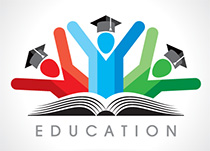 Resources