Extended Learning Center at LSC-Greenspoint Center
Welcome to the Extended Learning Center (ELC)!
Shawne' Wilson
Phone: 281.260.3515
LSC-Greenspoint Center, Room 100
Need a place to complete your college application, study, or work on a research project? We provide access to 34 computers, library services, tutoring, a quiet study room, and testing services.
Below are a few tips to help you prepare for your next visi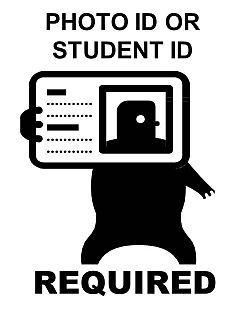 t:
All visitors must sign in at the front desk.
LSCS Student I.D. or a Picture I.D. is required for all guests.
Students log-in to use the computers with their MYLONESTAR username and password.
Computers have internet and email access.
Printing is available by purchasing a print card for $1.00 or loading money to a Lone Star College student I.D.
Cell phones should be on silent.
We ask that conversations be held outside.
ELC, Library, and Open Computer Lab Hours
| | |
| --- | --- |
| Day of the Week | Opening & Closing Times |
| Monday - Thursday | 8:00 a.m. - 7:00 p.m. |
| Friday | 8:00 a.m. - 4:30 p.m. |
| Saturday | 9:00 a.m. - 1:00 p.m. |
| Sunday | Closed |
Library Services:
As part of the LSC-North Harris Library, we benefit from partnerships with the Harris County Public Library (HCPL) and Montgomery County Memorial Library System (MCMLS) – allowing us to have access to exceptional programming, materials and services.
Visit our librarian on site at LSC-Greenspoint Center's ELC on Mondays and Tuesday from 10 a.m. - 2 p.m.
E-Mail a Librarian at NH-AskALibrarian@LoneStar.edu
Phone at LSC-Greenspoint Center's ELC: 281.260.3558.
Phone at LSC-North Harris, LB306-F: 281.618.5707
*For more information about LSC-North Harris Library Services please follow this link
Student I.D. Cards are Made Here:
Student I.D. cards are currently being made at the Extended Learning Center.
Stop by Mondays-Thursdays from 8:30 a.m. – 5:00 p.m.
Please bring a valid picture I.D., and a current schedule / fee statement.
Student I.D. cards also act as a library card for students.
With these cards, students can check-out library materials and access online databases.
Testing Reminders:
Make certain to bring the Application for Assessment and Placement form, for TSI Placement testing.
Go to the LSC-Greenspoint Center web page for the Testing Center for hours and other information.
Bring a valid photo I.D.
NO CHILDREN will be allowed in the testing room. Children also should not be left unattended on campus.
Score report will be provided to student upon completion. Please see an advisor for interpretation and placement.