LSC-Tomball Fall Welcome 2013
Welcome to the Pack. The Lone Star College-Tomball Timberwolf Pack! We are thrilled you have chosen LSC-Tomball to begin your college career. By choosing to attend Fall Welcome you are starting off on a path to success.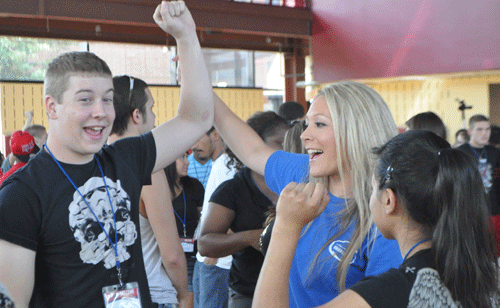 The Fall Welcome program is interactive and provides essential information sessions, introduces concepts of college culture, and assists students in navigating through their first college classes, available resources and buildings. Activities get under way with check-in from 9:00 a.m. to 9:25 a.m. The program will begin promptly at 9:30 a.m., so please come early to check-in and avoid longer wait times. Lunch will be provided.
Registration
Click through to register online for LSC-Tomball's 2013 Fall Welcome. We are so excited to have you here, and we're eager to show you all that LSC-Tomball has to offer!
A Message from the Student Life Director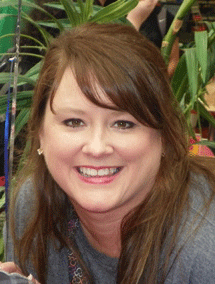 Welcome to Lone Star College-Tomball! As theProgram Manager for Student Life I want to impress upon you, as you begin your college career at LSC-Tomball, the importance of being involved on campus. Getting involved is easy; join a club, participate in the many free activities, seminars or programs offered on and off campus, join a sports team or participate in an intramural sports activity. The important thing to remember is – get involved and have fun. You may also learn something along the way.
With more than 30 student organizations and sports teams currently active in events, programs, and competitions at the district, state, regional, and national levels, there is something for everyone. Watch for posters and posts on the Lone Star College-Tomball Student Life Facebook page about Involvement Fair the third week of classes in September. Every student organization will be there to showcase their organization.
The Student Activities Board (SAB) is a volunteer group of students working directly out of the Office of Student Life. This group of students host free weekly programs and events for their fellow students. Watch for their "Event Today" shirts and stickers! When you see members wearing those you know there is a great free event happening on campus that day. If you are interested in joining SAB come by the Office of Student Life to pick up an application. SAB has some terrific programs and events planned for fall and spring
Playfair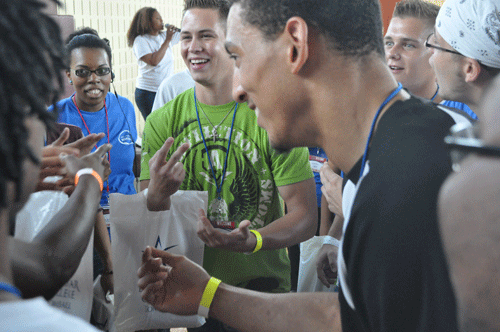 "Playfair" is a unique blend of audience participation, non-competitive games, and dynamic team building experiences all designed to create a powerful feeling of school spirit and campus unity!
"This will be the 5th year LSC-Tomball has hosted "Playfair" on campus. It is always an 'off the charts' success! After participating in "Playfair" students are excited about starting college at LSC-Tomball and they have an opportunity to meet their fellow new students which helps take the stress out of being on a new campus. "It's great to see the students having so much fun starting college!" said Student Life Program Manager and Fall Welcome Coordinator, Shannon Marino. "Playfair is a perfect start to our students' college experience!" The "Playfair" session kicks off Fall Welcome for the students. Students are encouraged to dress comfortably and wear comfortable shoes.

Schedule for August 23
9-9:40 am
Registration and Welcome
9:45-10:45
Playfair!
11-Noon
Campus MVPs
Noon-1 pm
Lunch and Faculty Panel
1 -1:45 pm
Best Start
1:50-2:50 pm
Jonathan Sprinkles
3 pm
Involvement Fair
Giveaways!
3:30 pm
Campus Tours
Questions?
If you have questions or want additional info, email Shannon Marino or stop by Student Life in room C223.