LSC-Montgomery Theatre Department
The Lone Star College-Montgomery Theatre department provides a professional training experience for all students within the disciplines of acting, design and technology, and theatrical studies.
We stress that theatre is a collaborative art form with equal importance given to all roles - on stage and off. Students are encouraged to participate fully in all aspects of theatre production.
We Live By The Sea Auditions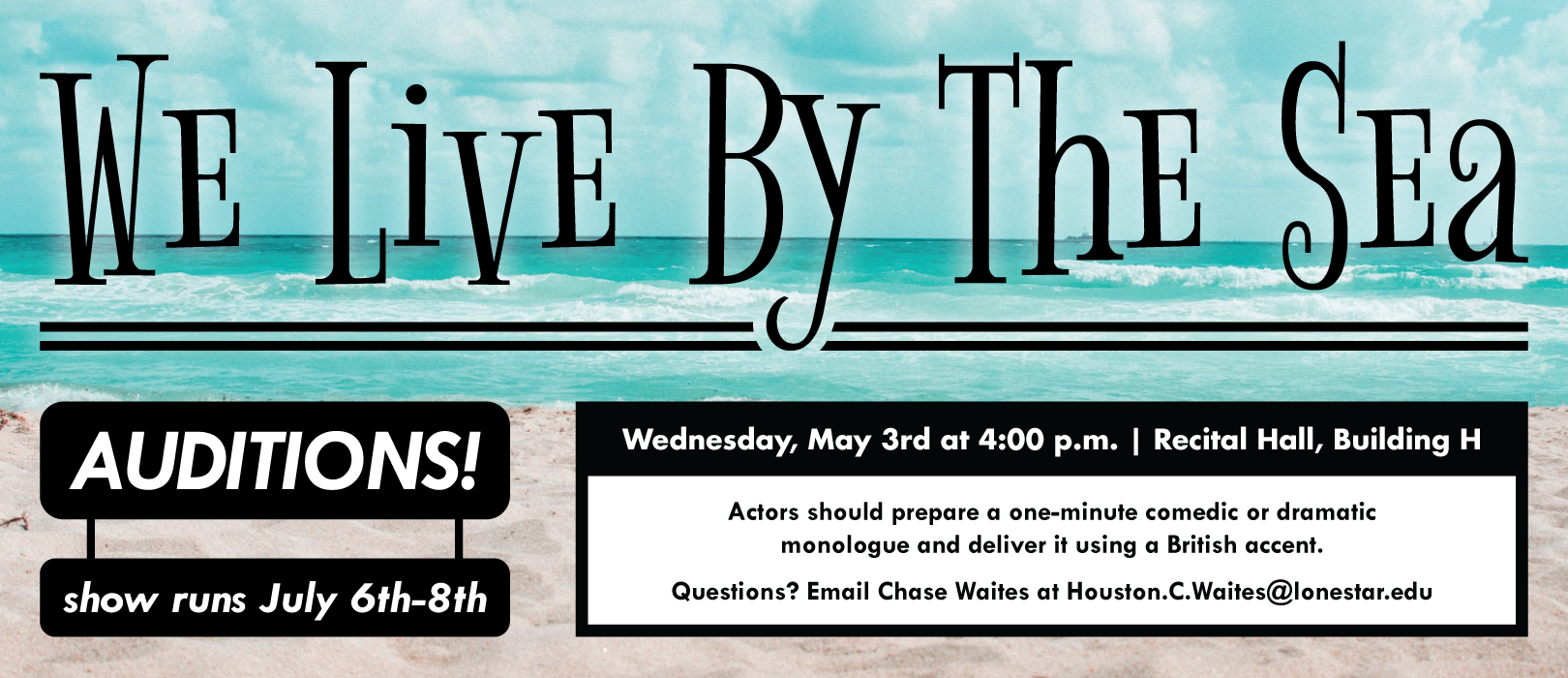 We Live By The Sea Auditions - Wednesday, May 3rd at 4:00 p.m. in the Recital Hall (Building H).
Show runs July 6th-8th. Actors should prepare a one-minute comedic or dramatic monologue and deliver it using a British accent. Questions? Email Chase Waites at Houston.C.Waites@lonestar.edu.
Spring 2023 Student Questions
Do you have questions? Meet your first point of contact, Kerri Steen! As the Staff Assistant for the TEAM division, you may remember seeing her smiling face in our Building A suite and now you can hear her friendly voice when you call to have your questions answered!
You can also contact her via email at Kerri.G.Steen@lonestar.edu.
---


Scholarship Opportunities
Lone Star College–Montgomery Theatre offers a variety of scholarships for students in theatre. If you are aspiring to be an actor or want to work behind the scenes, then check out the following guidelines for your scholarship opportunity.
Make LSC part of your story.