LSC-Montgomery Counseling Services
Here for Your Mental Health, Wellness and Goal Achievement
Change, stress, and personal growth are all elements of the college experience. Lone Star College Counselors are skilled professionals committed to assisting you in meeting your academic, career and personal goals. Counselors are available to meet with students to help identify, discuss, and address concerns that may be interfering with students' goals. Students often seek help for a variety of concerns including–but not limited to–stress, anxiety, depression, crisis, self-esteem, time management, and career exploration. If you feel you could benefit from our services, please connect with one of us to schedule an appointment. We are happy to help!
Meet the Lone Star College-Montgomery Counseling Services Team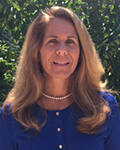 Terry Albores, MA, LPC, NCC
Counseling
View Profile
936.273.7074
Terry.L.Albores@LoneStar.edu
Maverick Student Center (MSC), Office 266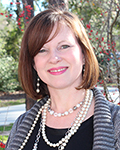 Angela Martin, MA
Counseling
View Profile
936.273.7070
Angela.R.Martin@LoneStar.edu
Maverick Student Center (MSC), Office 275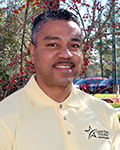 Neil Phillips, MS
Counseling
View Profile
936.273.7246
Neil.Phillips@LoneStar.edu
Maverick Student Center (MSC), Office 273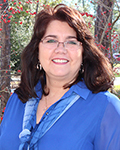 Vicky Saunders, MA, CRC
Counseling and Disability Services
936.273.7239
Victoria.A.Saunders@LoneStar.edu
Maverick Student Center (MSC), Office 267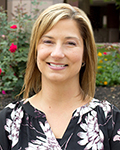 Dr. Rachel Trackey, Ph.D., LPC-S
Counseling
View Profile
936.271.6157
Rachel.P.Trackey@LoneStar.edu
Maverick Student Center (MSC), Office 271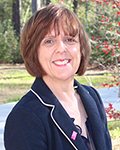 Dorothy McNicol, MA
Counseling and Disabilities Services (Conroe Center)
936.521.4529
Dorothy.M.McNicol@LoneStar.edu
LSC-Conroe Center, Room CC100A
Self-Help, Special Events, and More
Suicide Awareness and Prevention
Find help. Learn what to look for and how to help.

Local Community Resources

Find out what's happening at LSC-Montgomery

here

!

Academic Probation Appeals
LSC-Montgomery Students Only: Choose one of the two options for appeal provided below:

1. In-Person: Instructions, location and available dates can be found here.

2. Online: Submit your request to appeal probation hold online (email from your LSC student email; include your name, request, and student id #) to lscmcounselors@lonestar.edu

All other LSC Campus Students: Contact a counselor from your home campus for instructions www.lonestar.edu/counseling-services

Academic Suspension Appeals
Fall 2023 Suspension Appeals are closed. LSC-Montgomery Students can submit their appeal request for Spring 2024 November 13, 2023-January 5, 2024

LSC-M Counseling Team YouTube Channel
Current topics:Suicide Prevention (with available student resources); Managing Test Anxiety; Managing Stress.
Make LSC part of your story.