The Academic Success Center is here for you! We will be happy to assist you in accessing our services on campus and/or remotely! We want to continue to help you to be successful in your courses.
The LSC-CyFair Tutoring Program: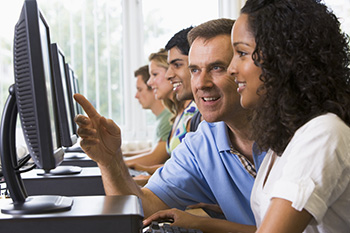 The Tutoring Program is part of our Academic Success Center. All tutoring services at LSC-CyFair are absolutely FREE for students enrolled at Lone Star College! The LSC-CyFair Tutoring Program:
1.Cultivates life-long learning in a positive and caring atmosphere;
2. Supports classroom instruction and overall student success;
3. Challenges and motivates individuals as they strive for and attain personal and academic growth.
At present all tutoring except English (in the Writing Center) is on a drop-in basis.
The LSC-Cypress Center Tutoring Program
In-person and virtual tutoring are also available at our LSC-Cypress Center location!
For more information, click here.
Tutoring Services and Resources
We offer tutoring and other resources in a range of subjects. Use the links below to find out how we can help you!
Make LSC part of your story.