Golf Tournament Information
NATIONAL CHAMPIONSHIP TOURNAMENT:
The Lone Star College System won the National Golf Tournament Fall 2012 in Las Vegas!
Congratulations Champions!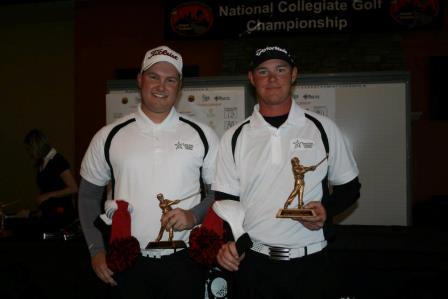 Spring 2014 Golf Tournament:
March 28 at WindRose Golf Course 1:00pm shotgun
National Qualifier-winner goes to Las Vegas!!!
Fall 2013 Tournament Winners-Students
Dylan Strasser and Myles Fischer
Fall 2013 Tournament Winners-Staff
david Ragsdale and Jim Skelton
Fall 2013 Runner Up-Students
Salexander Carlson and Janny Hercules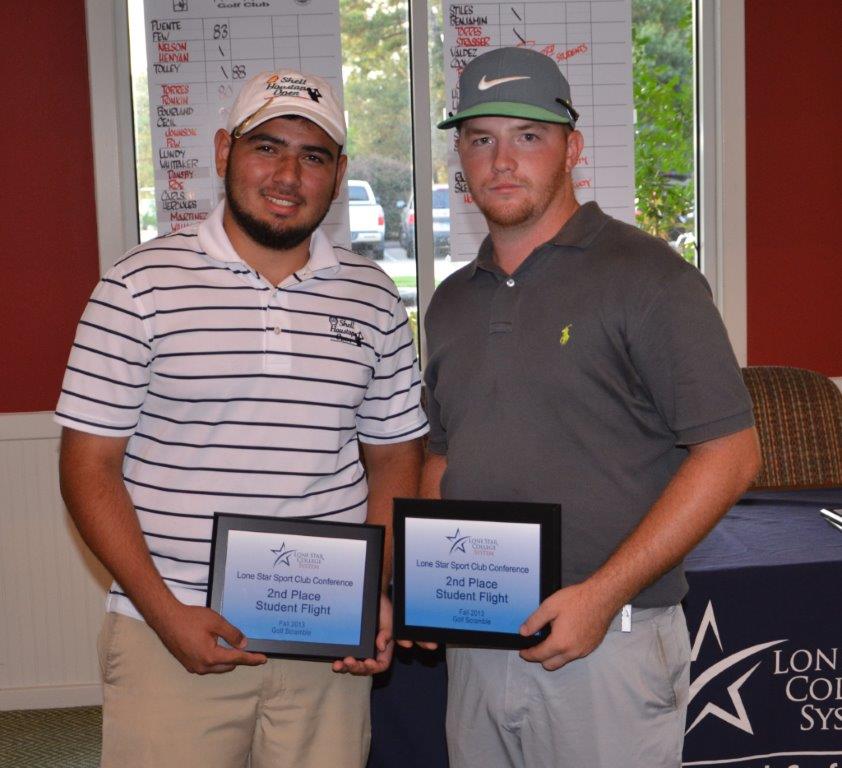 Fall 2013 Runner Up-Staff
Alan Wright and Shirley A. Ennis
********ELIGIBILITY to advance to the National Tournament:
Must be a currently enrolled student with at least 6 credit hours. Faculty, staff and alumni are ineligible to participant. All participants must provide a college ID prior to each contest.
Must represent the same institution.
May not be a current member of a varsity team or played varsity within the same academic year in related activity.
Cannot have been a professional in related activity.
May not be on current academic probation during any contest.
Must have a cumulative GPA of at least a 2.0