LSC-Montgomery Drama Department

Lone Star College-Montgomery Drama Department
The Lone Star College-Montgomery Drama department provides a professional training experience for all students within the disciplines of acting, design and technology, and theatrical studies.
We stress that theatre is a collaborative art form with equal importance given to all roles - on stage and off. Students are encouraged to participate fully in all aspects of theatre production.
Coming this Spring!
Actors Workshop: The Vagina Monologues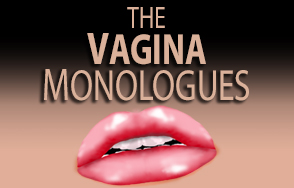 The Vagina Monologues is an episodic play written by Eve Ensler which ran at the Off-Broadway Westside Theatre after a limited run at HERE Arts Center in 1996. Charles Isherwood of The New York Times called the play "probably the most important piece of political theater of the last decade." In 2011, Ensler was awarded the Isabelle Stevenson Award at the 65th Tony Awards, which recognizes an individual from the theater community who has made a substantial contribution of volunteered time and effort on behalf of humanitarian, social service, or charitable organizations. Ensler originally starred in the production which was produced by David Stone, Nina Essman, Dan Markley, The Araca Group, Willa Shalit and the West Side Theater. When she left the play, it was recast with three celebrity monologists. In 1998, Ensler and others, including Willa Shalit, a producer of the Westside Theatre production, launched V-Day, a global non-profit movement that has raised over $100 million for groups working to end violence against women and girls anti-violence through benefits of The Vagina Monologues. All ticket sales go to the Montgomery County Women's Center.
Green Day's American Idiot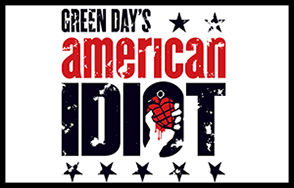 The two-time Tony Award-winning hit musical Green Day's American Idiot, based on the Grammy Award-winning multi-platinum album, boldly takes the American musical where it's never gone before. This high-octane show includes every song from Green Day's album, American Idiot, as well as several songs from its follow-up release, 21st Century Breakdown.
Johnny, Tunny and Will struggle to find meaning in a post-9/11 world with unexpected results.  An energy-fueled rock opera, American Idiot is a high-concept show with strong messages about life's twists and turns. Rated R for adult language and adult situations.
Season Tickets
Want to know how to experience the Magic on Stage? Capture the magic with season tickets to the 2016-2017 theatre season! We have something for everyone! Season ticket packages come with:
3 Mainstage Shows
2 Black Box performances
Priority seating
Name recognition in programs
All proceeds will benefit scholarships!
Scholarship Opportunities
Lone Star College–Montgomery Theatre offers a variety of scholarships for students in drama. If you are aspiring to be an actor or want to work behind the scenes, then check out the following guidelines for your scholarship opportunity.
Do you want to act in the play?
The Vagina Monologues- Auditions are January 19 at 4 p.m. at LSC-Montgomery Mainstage Theatre, D100 and will consist of a cold read.
Green Day's American Idiot- Auditions are February 2 at 4 p.m. and open to the public. Prepare 16-20 bars from a rock musical or from a popular rock tune. Please bring sheet music and wear clothing that allows for movement. Rehearsals begin March 20 and are from 4-7 p.m., Monday-Friday. Contact Chase Waites at chase@lonestar.edu for information.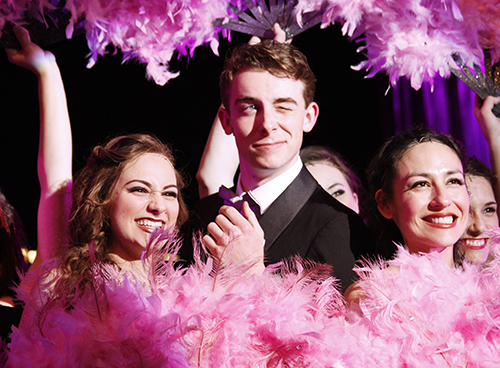 Video Production for LET 
Learn about everything behind-the-scenes in our Video Production for Live Entertainment Technology courses! For more information, please contact Chase Waites at
Chase.Waites@lonestar.edu
.
Video Production for Live Entertainment Technology
Lighting for Film and Video


FLMC 1304

TV Field Production


RTVB 1321 

Audio Post Production


FLMC 2330

Scriptwriting


RTVB 1429
Organizational Affiliations