LSC-Tomball Dual Credit Center
Overview
Dual Credit is an opportunity for high school students to earn high school and college credit simultaneously. Students demonstrating college readiness through a college placement exam can earn college and high school credits in the same course by attending classes at their high school, on a Lone Star campus, and/or online. We partner with independent school districts, charter schools, private schools, and homeschool parents to offer courses in the core curriculum, foreign languages, and workforce education.
Dual Credit Testing Days
We have specific days for prospective and current dual credit students to take the TSI in order to qualify for dual credit courses. To register for one of the testing dates, click here or on the flyer below.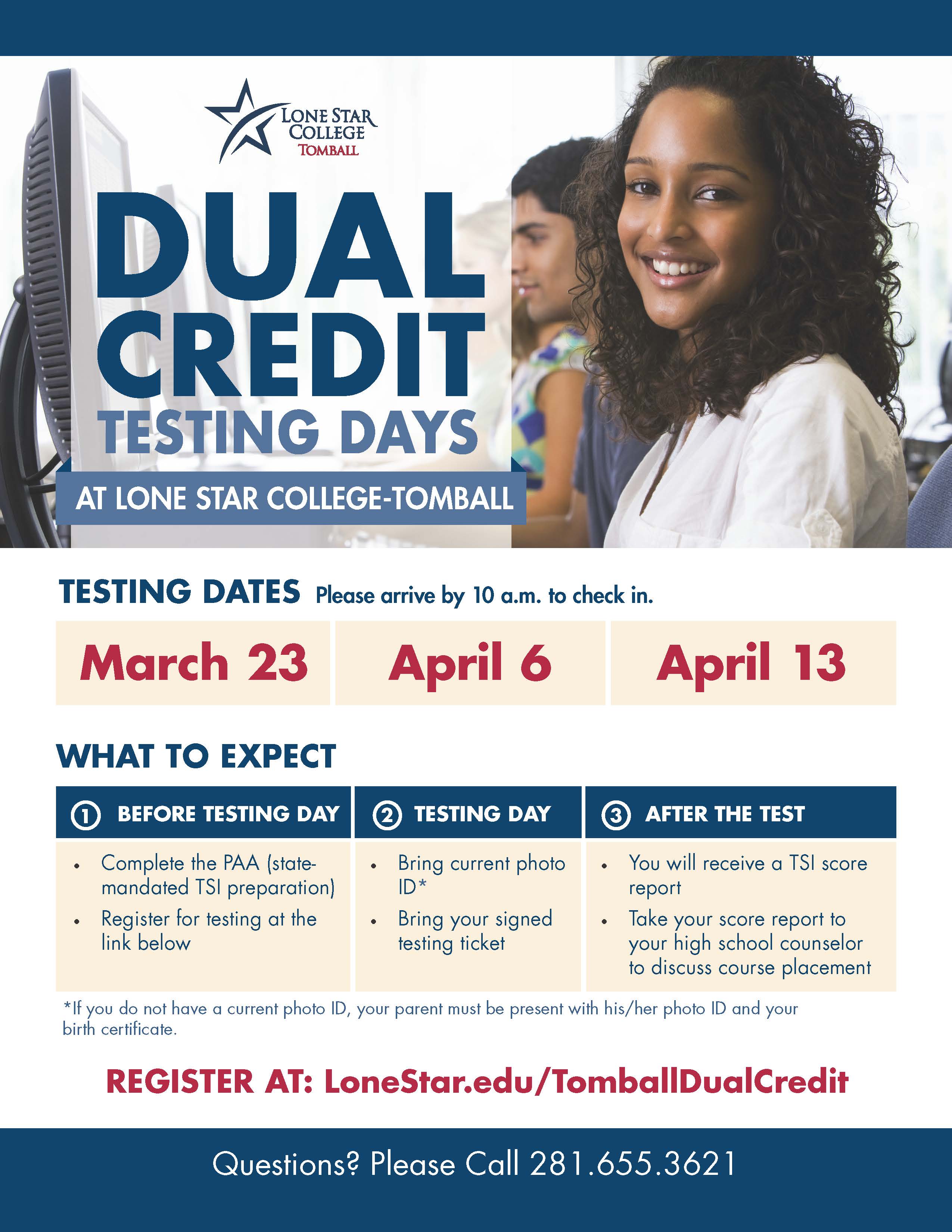 For more information about dual credit testing, visit our testing center.
Advantages of Dual Credit

Dual Credit Students
To find information and resources, select the type of dual credit student you are.
Early College High School Students
To learn more about LSC-Tomball's Early College High Schools, click on the links below.
Dual Credit Registration
Registration for Fall 2019 courses begins on Tuesday, April 4, 2019. Be prepared by attending one of our Group Advising Sessions!