Forms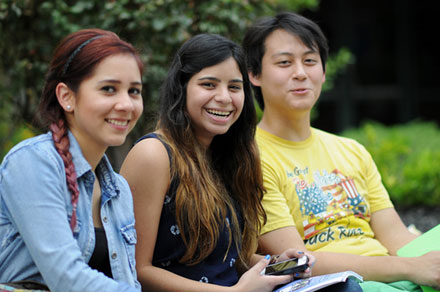 Federal/Immigration Forms
Please visit the U.S. Citizenship and Services (USCIS) Web page for this information.
Lone Star College Forms
Admission
Medical
Reduced Courseload Authorization
Student Activity Profile
International students who are involved in campus life through student organizations, academics, or have received major awards or recognitions may be featured on our International Students website. Fill out the International Student Activity Profile Form to tell us about what you've been doing.
Volunteering
International students on a Lone Star I-20 who are seeking to volunteer with an organization regularly will need to request permission from their DSO/International Student Advisor. To do so, please complete the Volunteer Request Form
Employment/Training
Economic Hardship - International students can apply for a work permit to work off-campus based on severe economic hardship.

Curricular Practical Training - This training is defined as alternate workstudy, internship, cooperative education, or any other type of required training/internship offered by the program of study.

Optional Practical Training - This training is intended for students to gain real employment experiences in their chosen profession for a period of 12 months at every level. It must be recommended by your DSO/International Student Advisor and approved by USCIS.
I-20 Program Extension
International students on a Lone Star I-20 who are unable to complete their degree programs by the end date on their I-20 can request a program extension. The length of time allowed for an extension is based on the recommendation of your academic advisor. A program extension is not guaranteed. Each request will be reviewed on a case-by-case basis. To request an extension, please complete the I-20 Extension Request Form
Transfer Out
Application Period
Applicants Outside of the U.S.:
Fall Semester
April 1 - July 1
Spring Semester
September 15 - November 1
Transfer Students:
Fall Semester:
April 1 - August 15
Spring Semester:
September 15 - December 15
Change of Status Applicants:
No less than 60 days from:
Current I-94 Admission Card/Record Expiration Date
21st birthday for dependents on certain visa types