Research Coach - LSC-CyFair
Start Your Research Project with Proven Tips & Tools!
What Topic Should I Research?
Check assignment details from your professor for:

the scope of the project
the type of information required or suggested
the format of the project (e.g., presentation, paper, etc.)

Ask a librarian for topic ideas related to your interests.
Get topic suggestions from:
Focus your topic on a specific and manageable aspect that interests you:

time period or geographical area
problem, viewpoint, issue, or trend
group affected by the topic
What Topic Words Are Best for Online Information Searches?
Select nouns as your primary search words.
(

examples:

person, place, or thing)
Start searching with 1 - 3 words or phrases.


(example:

PTSD)
Add the word – and – between search words.
(

example:

women and veterans)
Put "quotes" around specific phrases.
(

example:

women and veterans and "mental health")
Limit results by adding words to your search.
(

example:

women and veterans and "mental health" and "United States")
Increase results by removing words from your search.
(

example:

women and "mental health")
Where Do I Search for Information?
Note: For off-campus access, enter the barcode number on your college ID/ library card. Or request a library card barcode number.
Start your research with some articles from our multi-topic databases.
Find controversial topics in these databases.
Use digital books online and library books on the shelf to get background details on your topic.
Discover statistics to prove your point on a topic.
Get streaming video to enhance your presentation.
Discover specialized sources with databases by subject for literature, health, business, and more.
Locate reliable sources on the Internet with unique details for your project.
How Do I Select Sources and Organize Them?
How Do I Cite My Sources?
How Do I Format Research Papers?
APA (Microsoft Word 2016)
MLA (Microsoft Word 2016)
Chicago from the Chicago Manual of Style CMOS Shop Talk
---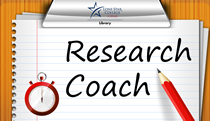 Get Expert Research Help
Research Tips - LSC-CyFair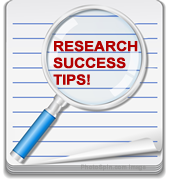 Tip #39: Minimize Anxiety and Maximize Research Time! - Save Database Articles with the (1) Email Option in the Database or (2) Copy the Permalink/Stable URLs.
If you want to save database articles, please take the time to email articles to your inbox so you will have either the complete article or a valid link to the article that you can access off campus. Also, you can copy and paste the permalink/stable URL or Digital Object Identifier (DOI) if given to your working draft in word processing software such as Google Docs or Microsoft Word. Copying and pasting the URL in the address bar at the top of the browser window may not work when you try to find the article a few hours or days after your search, so do not rely on that link. Save valuable research time by following this suggestion so you can keep track of useful resources!