Research Coach - LSC-CyFair
Start Your Research Project with Proven Tips and Tools!
What Topic Should I Research?
Where Do I Search for Information?
Note:
For
off-campus access
, enter the barcode number on your college ID/ library card.
Or request a library card barcode number.
How Do I Select Sources and Organize Them?
How Do I Cite My Sources?
---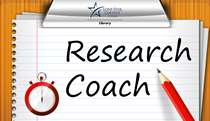 Research Tips - LSC-CyFair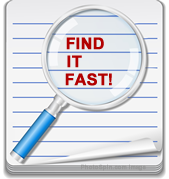 Tip #30: Search Engines vs. Library Databases – Which Is Better for College Research?
The short answer is that it depends. A search engine may work best for finding useful information on statistics or a constantly updated topic, such as the job outlook for nurses or the Syrian refugee issue, respectively. However, entering search words into an appropriate library database can provide full-text books and articles with a wider variety of perspectives and/or deeper background on current, specialized, or historical topics such the Supreme Court's ruling on same-sex marriage, literary criticism on John Steinbeck's short story, "A & P," or the Battle of San Jacinto, respectively. Check with your professor on what types of sources are allowed for a research assignment. Then, save valuable time by asking a librarian for help on locating the best resources on your specific subject.