Research Coach - LSC-CyFair
Start Your Research Project with Proven Tips and Tools!
What Topic Should I Research?
Where Do I Search for Information?
Note: For off-campus access, enter the barcode number on your college ID/ library card. Or request a library card barcode number.
How Do I Select Sources and Organize Them?
How Do I Cite My Sources?
How Do I Format Research Papers?
---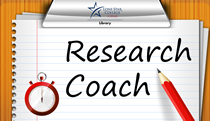 Get Expert Research Help
Research Tips - LSC-CyFair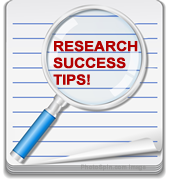 Tip #37: Escape the Wikipedia Habit!
If you and your professors are dissatisfied with Wikipedia topic overviews, try Credo research database available in the library or off campus with your LSCS ID barcode! Find quality reference sources on historical and contemporary topics in this valuable resource!