Research Coach - LSC-CyFair
Start Your Research Project with Proven Tips and Tools!
What Topic Should I Research?
Where Do I Search for Information?
Note:
For
off-campus access
, enter the barcode number on your college ID/ library card.
Or request a library card barcode number.
How Do I Select Sources and Organize Them?
How Do I Cite My Sources?
How Do I Format Research Papers?
---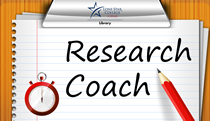 Get Expert Research Help
Research Tips - LSC-CyFair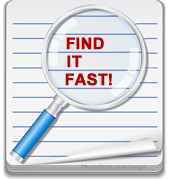 Tip #35: Do MLA and APA Offer Their Own Free Citation Guides Online?
Both MLA and APA provide further official explanations and examples for citation via their online style guides. Frequently, the online guides are the best place to get specific citation questions answered that aren't listed in their physical handbooks. Go to the MLA Style Center at https://style.mla.org/ and the APA Style Blog at http://blog.apastyle.org/.