Research Coach - LSC-CyFair
Start Your Research Project with Proven Tips and Tools!
What Topic Should I Research?
Where Do I Search for Information?
Note: For off-campus access, enter the barcode number on your college ID/ library card. Or request a library card barcode number.
How Do I Select Sources and Organize Them?
How Do I Cite My Sources?
How Do I Format Research Papers?
---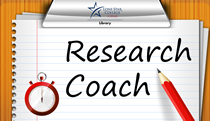 Get Expert Research Help
Research Tips - LSC-CyFair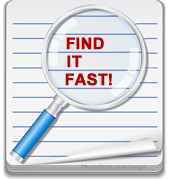 Tip #36: How Do I Spot Fake News?
The Newseum, a Washington-based First Amendment advocacy organization, created by the USA Today newspaper founder, Al Neuharth, offers a helpful infographic to aid you in choosing the best information for your research assignments. The ESCAPE acronym stands for evidence, source, context, audience, purpose, and execution. The Newseum's educational guides provide more information on the First Amendment. Click on the graphic below to enlarge.