Research Coach - LSC-CyFair
Start Your Research Project with Proven Tips and Tools!
What Topic Should I Research?
Where Do I Search for Information?
Note:
For
off-campus access
, enter the barcode number on your college ID/ library card.
Or request a library card barcode number.
How Do I Select Sources and Organize Them?
How Do I Cite My Sources?
---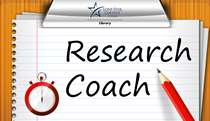 Research Tips - LSC-CyFair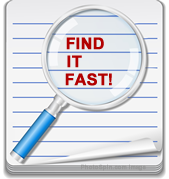 Tip #31: What Type of Web Page Is Most Reliable?
You may be surprised at the answer. Many people say that .org, .edu, and .gov web pages are valuable to use and .com is to be avoided. But is that idea always true? Looking at the end of internet addresses or URLs (e.g., .org, .edu, etc.) can be one way to judge the value of a web page, but you need to review the first part of a URL, too, plus the content on the page itself. Most reputable news sites include .com in their URL –
cnn.com
,
nytimes.com
,
chron.com
,
latimes.com
– to name a few, but many .com sites are all about selling using biased claims, so they may not be useful sources of research information. Only recognized educational (.edu), governmental (.gov), and military (.mil) groups can use those designations in their URLs, so added reliability is inherent with that practice. Anyone can register .com, .org, or .net sites. And there are even more types of URLs not listed here. It's your job to investigate information from any web site! Don't assume that all .com web pages are "bad" and all .org web pages are "good." Use the LSCS Libraries
Evaluating Information Checklist
to help you decide what information is most reliable.