Research Coach - LSC-CyFair
Start Your Research Project with Proven Tips and Tools!
What Topic Should I Research?
Where Do I Search for Information?
Note:
For
off-campus access
, enter the barcode number on your college ID/ library card.
Or request a library card barcode number.
How Do I Select Sources and Organize Them?
How Do I Cite My Sources?
---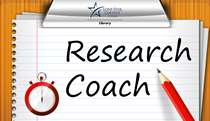 Research Tips - LSC-CyFair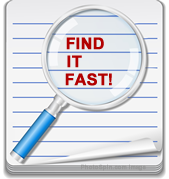 Tip #29: Need to Find Basic Information on a Topic for a College Research Paper?
Which option would you choose?
A. Newspaper article
B. Magazine article
C. Book
D. Web Page
In many cases, "C" would be a terrific answer! Most newspaper and magazine articles cover recent information on a topic that may be very specific to an event. Web pages may provide basic information, but may not provide sufficient detail or authority for a college research paper. So search for a book that provides an introduction to your topic and may even have "introduction" or "basic" in the title. No need to read the entire book for your assignment! Check the index and table of contents for the specific information you need.