Research Coach - LSC-CyFair
Start Your Research Project with Proven Tips and Tools!
What Topic Should I Research?
Where Do I Search for Information?
Note:
For
off-campus access
, enter the barcode number on your college ID/ library card.
Or request a library card barcode number.
How Do I Select Sources and Organize Them?
How Do I Cite My Sources?
---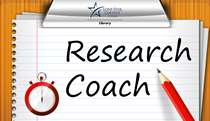 Research Tips - LSC-CyFair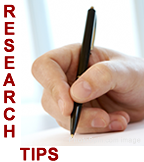 Tip #26: Why Are They Famous?

Find amazing facts about individuals listed in your textbooks or supplemental readings by using the library's
biography databases
(login off campus with your college ID barcode/library card or My LoneStar credentials)! Get to know the whole story behind their fame to make more connections with what you know from class!