Research Coach - LSC-CyFair
Start Your Research Project with Proven Tips and Tools!
What Topic Should I Research?
Where Do I Search for Information?
Note: For off-campus access, enter the barcode number on your college ID/ library card. Or request a library card barcode number.
How Do I Select Sources and Organize Them?
How Do I Cite My Sources?
How Do I Format Research Papers?
---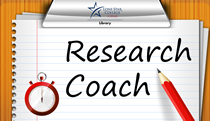 Get Expert Research Help
Research Tips - LSC-CyFair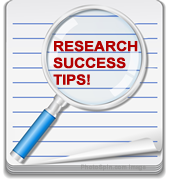 Tip #38: Use the Power of the "OR" Search!
Recently, a group of LSC-CyFair students were comparing two countries on one of several topics for a research project. They could have searched for each country and the topic (e.g., education) separately. Instead, they saved time by using the OR search in the library databases and Google to get results that included at least one of the countries and their topic. Please note the different ways to enter a search in each tool that provide the best results.
Examples: