Research Coach - LSC-CyFair
Start Your Research Project with Proven Tips and Tools!
What Topic Should I Research?
Where Do I Search for Information?
Note:
For
off-campus access
, enter the barcode number on your college ID/ library card.
Or request a library card barcode number.
How Do I Select Sources and Organize Them?
How Do I Cite My Sources?
---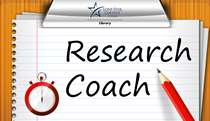 Research Tips - LSC-CyFair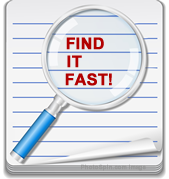 Tip #28: Searching Articles or eBooks for Hard-to-Find Facts?

Most databases only look for your search terms in a source's title, author, summary, and subjects. If you have trouble locating unique words or phrases, try searching entire documents in a database, using an option on the database's main or advanced search page. Click the box next to "also search within the full text of the articles" or click the drop-down menu and choose "entire document" or "document text" to scour entire articles or books for your elusive search words.