Research Coach - LSC-CyFair
Start Your Research Project with Proven Tips and Tools!
What Topic Should I Research?
Where Do I Search for Information?
Note:
For
off-campus access
, enter the barcode number on your college ID/ library card.
Or request a library card barcode number.
How Do I Select Sources and Organize Them?
How Do I Cite My Sources?
---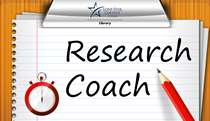 Research Tips - LSC-CyFair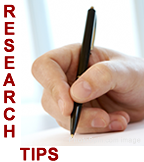 Tip #25: What's the Best Way to Cite Sources?

Create the works cited, references, or bibliography list first when
citing sources
. Then, the in-text or parenthetical citations will be much easier to compile as you are working on the project, because you have all the information available from the detailed source list that you developed first! Ask a librarian for help with citations as you complete your projects!