Guide to College Relations

College Relations developed policies and procedures to provide departments with optimal programs and services. This guide will help answer commonly asked questions on media, video, advertising, web, social media, and promotional efforts.
The College Relations Department develops programs and services that focus on six key areas: internal and external communications, media relations, creative services, digital and social media, and special events. The department's strategic goal is to create effective Internal and External Systems of Communication for all college stakeholders.
This document is intended to guide requests so that the department may better serve the campus. Please call the College Relations Department at 281.312.1621 for further assistance.
This Guide is Divided into the Following Sub-Sections:
LSC-Kingwood College Relations
Argelia Maldonado
Public Relations Coordinator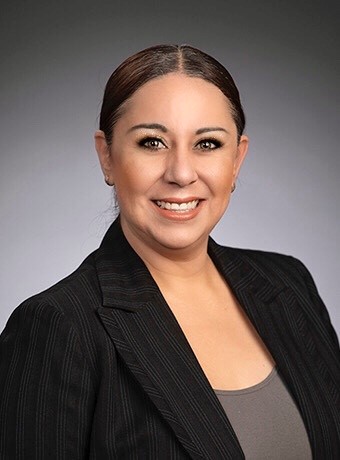 Argelia Maldonado started her career at LSC-Kingwood as the part-time college relations coordinator from 2010-2014. She returned to the college in November 2020 as the full-time media and publications coordinator. Maldonado's responsibilities include overseeing daily and some long-term operations of the assigned area, managing the College Relations' budget, social media, supplying promotional items, coordinating special events, monitoring and controlling resources such as office supplies and equipment needed within the department. She is fluent in Spanish and holds a bachelor's degree in Business Administration from the University of Guadalajara, Mexico. Maldonado has a strong financial background in her previous jobs at several banks, as manager at Hertz car rental, and 10 years working for American Airlines as a supervisor and administrative assistant.
Pam Clarke
Manager, Designs-in-Print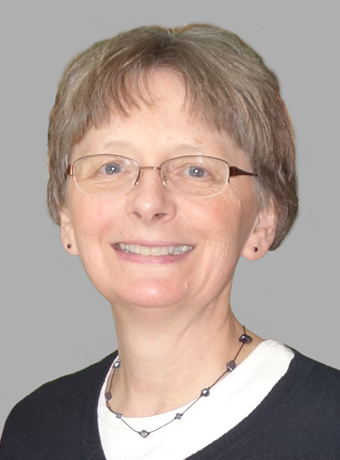 Pam Clarke has a long history at LSC-Kingwood. As a student, she completed the digital publishing program and worked for several years to gain industry experience. With those skills, Clarke returned to LSC-Kingwood as the Designs in Print manager. For more than 20 years, she has mentored students as they gained real-world career experience by creating promotions and publications for campus programs and events. Clarke is also an adjunct professor in the Visual Communication department. Graphic design is a second career as she holds degrees in geology/geophysics. Clarke earned a bachelor's degree from State University College of New York at Geneseo and a master's degree from the University of Iowa.
*Pam Clarke manages LSC-Kingwood's Designs in Print workforce program. This program is responsible for training students to enter in the graphic arts industry. Designs in Print works in collaboration with the College Relations Department to promote student clubs and activities.
LSC-Kingwood Creative Services
Jason Watson
Manager, Creative Services
Jason Watson is the manager of Creative Services, a department under College Relations. A former student of Lone Star College and graduate of Texas A&M University, Watson oversees digital marketing, graphic design, video production, audio recording, photography, and all large format print projects associated with LSC-Kingwood. Through his creative direction, his team has won more than 40 nationally recognized awards since 2015.
Jose Vela Jr.
Video Production Specialist
Jose Vela Jr. is the video producer for Creative Services. He was appointed to this position in 2014. Vela has more than 10 years of experience in video production and filmmaking. He holds a Bachelor of Arts degree in Communication with a Media Emphasis from Texas A&M University-Corpus Christi. In his time with the Creative Services team, Vela has won multiple accolades for his work, including a Silver Telly Award for his documentary on the effects of Hurricane Harvey on LSC-Kingwood.
Taylor Anderson
Graphic Designer
Taylor Anderson is the graphic designer for the Creative Services department. With nearly a decade of experience in graphic and multimedia design, the four-time Lone Star College alumnus has won multiple awards for her work with the department. She has also served as co-advisor for several student clubs, including award-winning campus newspaper the Howler, assisting students developing their creative skills. In addition to holding a certification in social marketing through Hootsuite, Anderson graduated with a Bachelor of Arts degree in Graphic Design and Media Arts from Southern New Hampshire University in 2021.
Diana Sorensen
Photographer
Diana Sorensen is the photographer for Creative Services. Originally from Buenos Aires, Argentina, she studied secondary education teaching. Sorensen earned a Desktop Publishing certificate, an associate of arts degree, and an Associate of Applied Science degree in Visual Communications-Graphic Design from North Harris Montgomery Community College District. Sorensen has worked as the college photographer since 2002.
Alexis Ruiz Alvarado
Video Production Intern
Alexis Ruiz Alvarado is the intern assistant video producer for the Creative Services department. He joined the college department in the spring semester of 2019 with almost a decade of experience as a video producer. With the Creative Services department, Ruiz has developed several promotional videos for the college and documented guest speakers who have visited the campus. Ruiz is a current student in the Visual Communication Video and Post-Production Track and plans to graduate in 2023.
Make LSC part of your story.