Vice President of Student Success
Welcome to the webpage for the Vice President of Student Success (VPSS), who serves as Chief Student Services Officer for Lone Star College-Tomball.  
The overall responsibility of the VPSS is to provide vision and leadership for an integrated student services and student development model that works closely with instruction to create a student-centered system.
Meet the Vice President of Student Success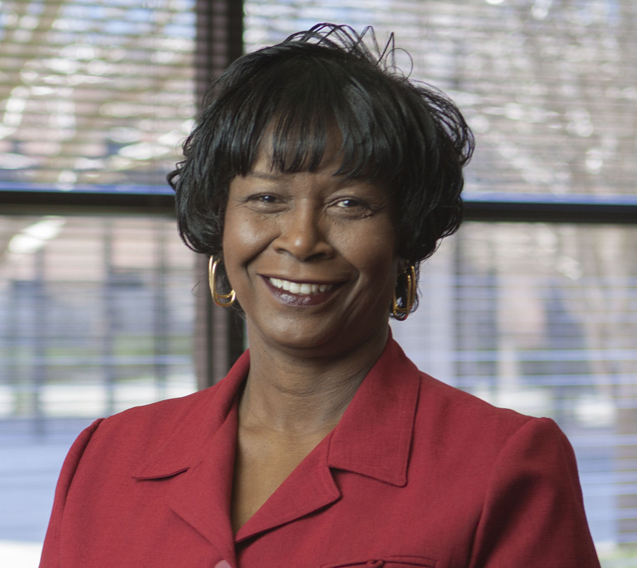 Ann Johnson has over 30 years of higher education experience. She spent 20 of those years at College of Southern Nevada, the fourth largest community college in the United States. Johnson began her career as a college counselor, and her unwavering commitment to excellence led her to receive numerous administrative promotions at CSN, including department chair of counseling and interim vice president of student affairs. She has served in her current role at LSC-Tomball since 2011. Read more.
What's Happening in Student Success
Call Center Workers and Graduates, Too!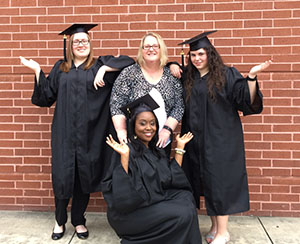 Our Call Center department supervisor and staff are doing more than just fielding calls for the campus community of Lone Star College-Tomball. Jackie Scrivens is proud to say that all three of her staff members will have earned a degree from LSC-Tomball.
First, starting with Alicia Bennett who has earned her Associate of Science degree in May 2013. Alicia has been working at the Call Center since October 2008 and plans to eventually pursue her Bachelor's degree in Nursing.
Shyann Miller, will be earning her Associate of Science degree in May 2015. Shyann Miller has been accepted into Stephen F. Austin and will be moving to Nacogdoches to pursue a Bachelors in Nursing. She will then determine her specialization in nursing and eventually pursue her Master's. Shyann is a recipient of the LSC-Tomball Mathematics' Faculty Endowment of 2014 -2015 and is also a member of the LSC-Tomball Trio program. Shyann has been working at the call center since March 2013.
Krista Bassani will be earning her Associate of Science degree in May 2015. Krista Bassani has been accepted into Texas A&M at College Station, to pursue her Bachelor of Science in Psychology with a Neuroscience minor. Krista will then move forward to Medical School. Krista is a recipient of the Hulon and Marion Madeley Endowment of 2014-2015. Krista is one of three Vice President's for Trailblazers, a member of Phi Theta Kappa and she is in the Trio program. Krista has been a working at the call center since May 2014.
Pictured from Left to right Krista Bassani, Jackie Scrivens (Supervisor), Alicia Bennett, Shyann Miller.
Student Life Program manager Earns Masters Degree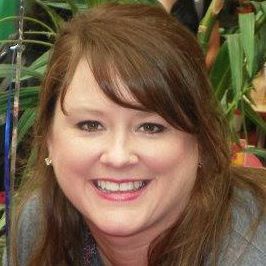 During this Academic Year, Shannon Marino was given a great opportunity to assist Dr. Nutt, Lone Star College-Tomball President and Dr. Casparis Interim Vice President of Instruction with the Creekside project.  As a part of her practicum for graduate school, this Creekside project was an important guide for LSC-Tomball administrators, faculty, and staff to ensure that all tasks are completed in a proactive and effective manner.  This comprehensive project included an enrollment management analysis, developing a diagram of the organizational structures, a budget for the center and the required submission of the SACS-COC Substantive Change document.   
The opening of the Creekside Center is under the direction of the Office of the President.  Shannon had an opportunity to work directly with the stakeholders involved with the development and operation of the new center.  This project included interacting with a number of different individuals and departments including all academic divisions, student services, facilities, purchasing, technology services, finance and other entities who will be involved with the center.  Shannon collected information from each area to develop recommendations for Dr. Nutt. 
Primary Practicum Site On-Going Activities
The following tasks and activities made up the practicum experience.  The practicum is designed to provide me with experiences outside of student affairs, where I have worked throughout my career, and will allow me to gain the knowledge and understanding of college leadership and administration throughout the institution.
Enrollment Management Analysis
The Lone Star College System (LSCS) budget is driven by student contact hours.  Shannon worked with Dr. Nutt to establish an enrollment projection for the Creekside Center as well as the interim vice president of instruction and the academic deans to determine how many class sections would be needed to support the anticipated enrollment at the center in generating the needed contact hours for the center. 
Shannon explains her project. "By assisting with the development of an enrollment management analysis, I had the opportunity to work through the process of developing an enrollment projection, in addition to learning how class schedules are developed and the importance of scheduling to maximize contact hours and support the budget.  As a student affairs administrator, I will need an extensive knowledge of how the academic areas function in order to support the personnel who work within the student affairs division."
Organizational Structure
"Developing an organizational structure is another aspect of my practicum experience.  I worked with Dr. Nutt and all of the stakeholders who oversaw faculty and staff needs at Creekside, to determine what positions are needed to support teaching, student services, facilities, campus safety and another areas that will have a presence at the new center. "
Developing a Budget for the Creekside Center
"I worked with Dr. Nutt and all of the stakeholders to develop an operating budget for the new center.  Once again, in this I worked with all of the stakeholders to project costs for operating the new center based on different enrollment levels. 
Budget management is an important part of every higher education administrator's position.  Learning how to project revenue and estimate expenses will be an invaluable experience for me as a student affairs administrator."   
SACS-COC Substantive Change
"I was the primary contact for the LSCS regarding the Substantive Change prospectus for SCS-COC.  I collected the required information that is needed to develop the prospectus. 
Accreditation is critical to the success of every institution of higher learning.  My participation in the development of the new center's prospectus exposed me to SACS requirements and to the role of the different areas of college leadership with the accreditation process." 
Shannon will be graduating on May 8, 2015 with Masters of Arts, Higher Education Administration at Sam Houston State University.
Meet the Student Success Leadership Team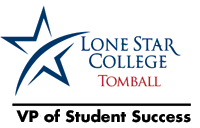 Division Contact Information
Ms. Ann Johnson
Vice President Student Success
Phone: 281-351-3313
S102B
Ms. Laurie Taylor
Administrative Assistant
Phone: 281-357-3737
S102