Vice President of Student Success
Welcome to the webpage for the Vice President of Student Success (VPSS), who serves as Chief Student Services Officer for Lone Star College-Tomball.

The overall responsibility of the VPSS is to provide vision and leadership for an integrated student services and student development model that works closely with instruction to create a student-centered system.
Meet the Vice President of Student Success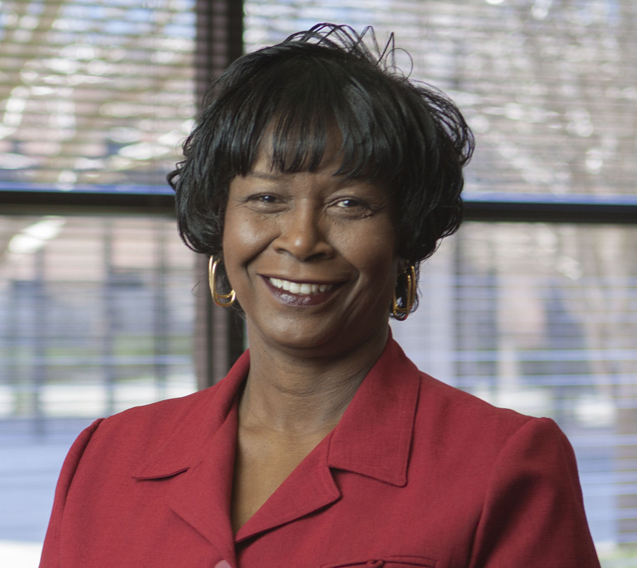 Ann has over 30 years in higher education with the last 6 years spent as Vice President of Student Success at Lone Star College. Lone Star is one of the nation's premier community colleges.
In her current position, Ann is the Chief Student Services Officer overseeing the operations of Financial Aid, Extended Learning Center, Advising & Counseling, Outreach & Recruitment, Student Life, Registrar, Campus Call Center and Student Development. Read more.
What's Happening in Student Success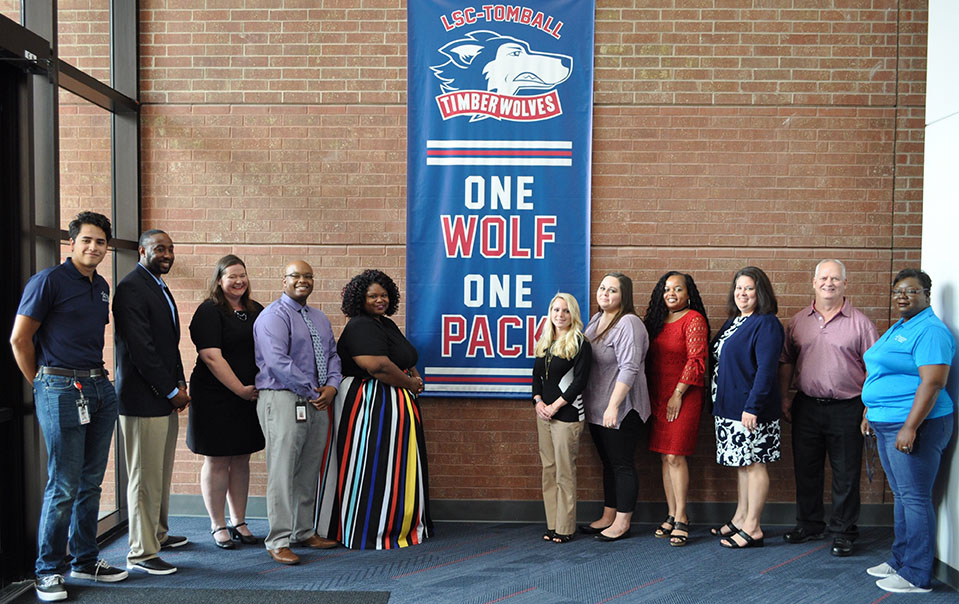 LSC-Tomball Student Success Welcomes New Staff
The Student Success division announces some new staff additions to the team.
From the left to right:
Fernando Martinez (Specialist II – Outreach & Recruitment)
Emmitt Carter (Program Manager – TRiO)
Alison Ketterer (Advisor II – Advising & Counseling)
Raymond Craft Jr. (Program Manager II – Outreach & Recruitment)
Rosalin Lambey (Advisor II – Student Success Institute)
Sarah James (Advisor II – Advising & Counseling)
Lisa Gutierrez (Coordinator I – Student Life)
Flonisha Dames (Advisor/Coordinator II – TRiO)
Deirdre Hayes-Cootz (Assistant Dean – Student Success)
Stephen Wannamaker (Advisor II – Advising & Counseling)
Tamica Roberts (Specialist II – Assessment Center)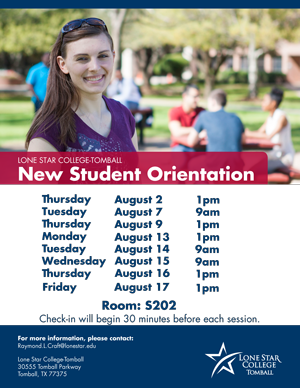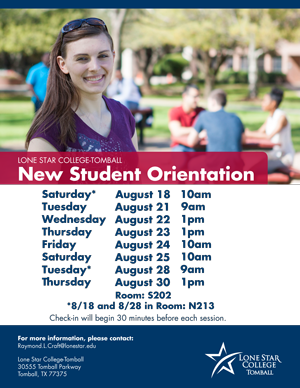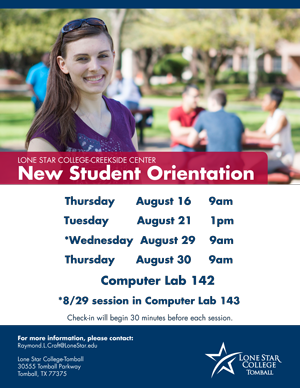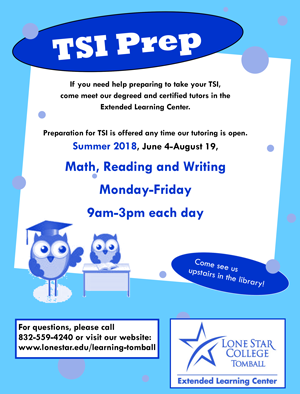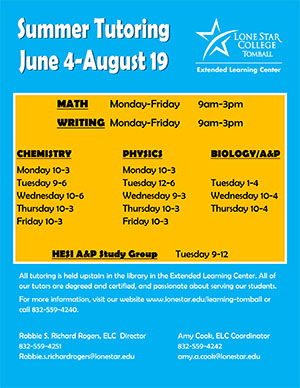 Meet the Student Success Leadership Team
Ms. Ann Johnson, Vice President Student Success
Ms. Laurie Taylor, Administrative Assistant
Mr. Henri Dally, Dean Student Development
Ms. Elizabeth King, Administrative Specialist III
Ms. Deirdre Hayes-Cootz, Assistant Dean Student Success
Amy Griffin, Director, Advising and Counseling
Ms. Samreen Khurram, Director Financial Aid
Mr. Emmitt Carter, Program Manager TRiO Student Services
Ms. Shannon Marino, Program Manager Student Life
Mr. Raymond Craft, Program Manager, Outreach and Recruitment
Ms. Robbie Richard Rogers, Director, Extended Learning Center
Ms. Natalie Starks, Director, Admissions and Records
Ms. Jackie Scrivens, Call Center Specialist
Ms. Rosalin Lambey, Advisor II Student Success Institute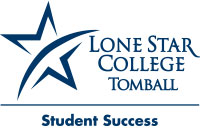 Division Contact Information
Ms. Ann Johnson
Vice President Student Success
Phone: 281-351-3313
S102B
Ms. Laurie Taylor
Administrative Assistant
Phone: 281-357-3737
S102