Vice President of Student Success
Welcome to the webpage for the Vice President of Student Success (VPSS), who serves as Chief Student Services Officer for Lone Star College-Tomball.  
The overall responsibility of the VPSS is to provide vision and leadership for an integrated student services and student development model that works closely with instruction to create a student-centered system.
Meet the Vice President of Student Success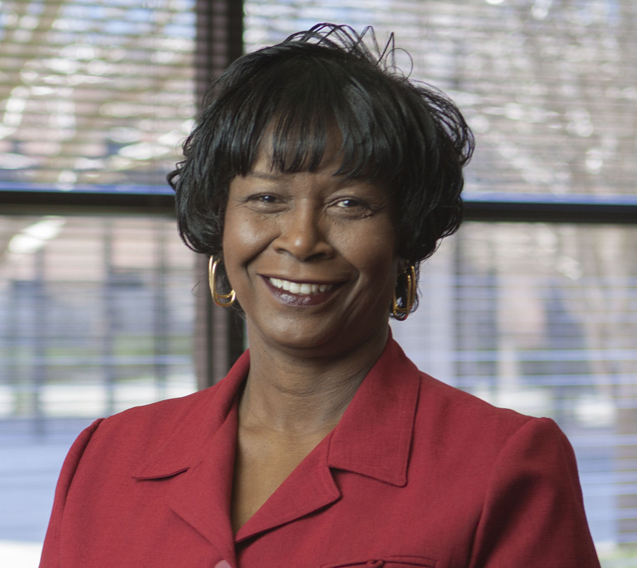 Ann Johnson has over 30 years of higher education experience. She spent 20 of those years at College of Southern Nevada, the fourth largest community college in the United States. Johnson began her career as a college counselor, and her unwavering commitment to excellence led her to receive numerous administrative promotions at CSN, including department chair of counseling and interim vice president of student affairs. She has served in her current role at LSC-Tomball since 2011. Read more.
What's Happening in Student Success
Advising to Host Two Home School Open Houses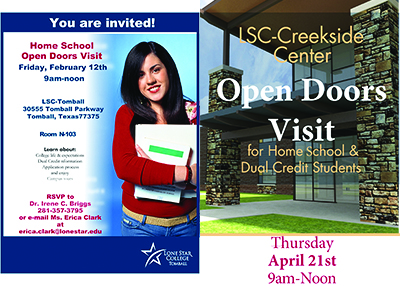 Gerald Hallford Named the 23rd Annual LSC Foundation Essay Winner for LSC-Tomball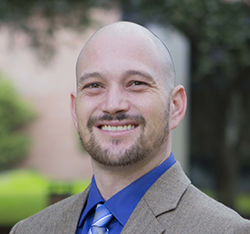 Gerald Hallford has been selected as the Lone Star College-Tomball winner of the annual Lone Star College Foundation essay contest. Hallford was one of six Lone Star College System students selected for the award and a $1,000 scholarship. He presented his essay during the 23rd annual LSC Foundation Chancellor's Breakfast on Jan. 26.
"My life is dramatically different than it was just fifteen short months ago," Hallford wrote in his award-winning essay. "Anyone who knew me before my time at Lone Star would find the man I am today unrecognizable."
A sophomore, Gerald has become an active member of the LSC-Tomball campus community. He serves as a member of Phi Theta Kappa, the national honor society for two-year colleges. He is a New Student Orientation Leader and Peer Mentor for TRiO Student Support Services. However, he explained in his essay that positive involvements did not always define his life. "Since graduating high school in 2002, I had struggled to maintain steady and gainful employment. I wandered from job to job always hoping to find employment that would allow me to support myself and my now seven-year-old daughter. I lacked drive and direction and I had a hard time fulfilling obligations."
It was not only unemployment that plagued him. "There was also a much darker to side to the person I was in the past," he wrote. "Since age sixteen, I had struggled with alcohol and drug addiction. I have numerous criminal charges which further hinder my ability to find employment and live a normal life. I felt as if I was destined to fail and that my life was ruined by negative decisions of my past."
One day, Hallford had, what he refers to in the essay as, "a revelation." He decided to seek help, get sober, and earn an education that would allow him to use his past experience to help others. After enrolling in LSC-Tomball, he learned about the TRiO program which provides targeted, individual advising and support to qualifying students. Hallford qualified because he is a first-generation college student.
Hallford plans to attend the University of Houston and earn a master's degree in counseling Psychology. He recognizes his own strength when it came to choosing sobriety and he credits LSC for providing opportunity beyond that. "I am thankful beyond measure for the opportunity provided for me by Lone Star College and for my newfound hope."
Each year The Lone Star College Foundation hosts the Chancellor's Breakfast, where endowment donors are invited to be honored and to hear first-hand accounts of student success from student essay winners. One essay winner is chosen each year from each of the six Lone Star Colleges.
Meet the Student Success Leadership Team
Ms. Ann Johnson, Vice President of Student Success
Ms. Laurie Taylor, Administrative Assistant
Mr. Henri Dally, Director, Advising and Counseling and Interim Dean Student Development
Ms. Elizabeth King, Acting Administrative Specialist III
OPEN, Program Coordinator, Student Success Division
Ms. Samreen Khurram, Director Financial Aid
Ms. Jane Hakala-Buckner, Program Manager TRiO Student Services
Ms. Shannon Marino, Program Manager Student Life
OPEN, Program Manager Recruitment, Outreach and Diversity Initiatives  
Ms. Robbie Richard Rogers, Director, Extended Learning Center
Ms. Deborah Houston, Supervisor, Admissions Records and Transcripts
Ms. Jackie Scrivens, Call Center Specialist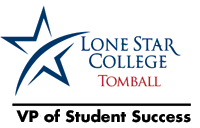 Division Contact Information
Ms. Ann Johnson
Vice President Student Success
Phone: 281-351-3313
S102B
Ms. Laurie Taylor
Administrative Assistant
Phone: 281-357-3737
S102