Vice President of Student Success
Welcome to the Web page for the Vice President of Student Success (VPSS), who serves as Chief Student Services Officer for Lone Star College-Tomball.

The overall responsibility of the VPSS is to provide vision and leadership for an integrated student services and student development model that works closely with instruction to create a student-centered system.
Meet the Vice President of Student Success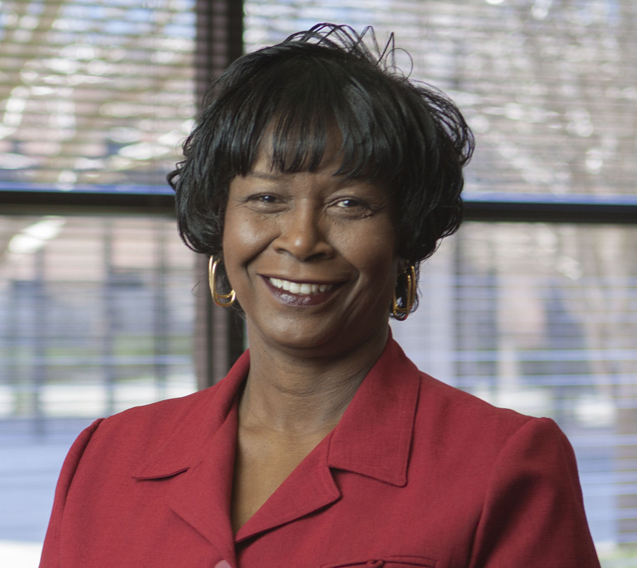 Ann has over 30 years in higher education with the last 6 years spent as Vice President of Student Success at Lone Star College. Lone Star is one of the nation's premier community colleges.
In her current position, Ann is the Chief Student Services Officer overseeing the operations of Financial Aid, Extended Learning Center, Advising & Counseling, Outreach & Recruitment, Student Life, Registrar, Campus Call Center and Student Development. Read more.
---
What's Happening in Student Success
Great things are happening in the Student Success division at LSC-Tomball. Congratulations to the 2019 H.O.W.L. Award recipients: Durell Forte, Robbie Richard Rogers, Amy Griffin and Jackie Scrivens.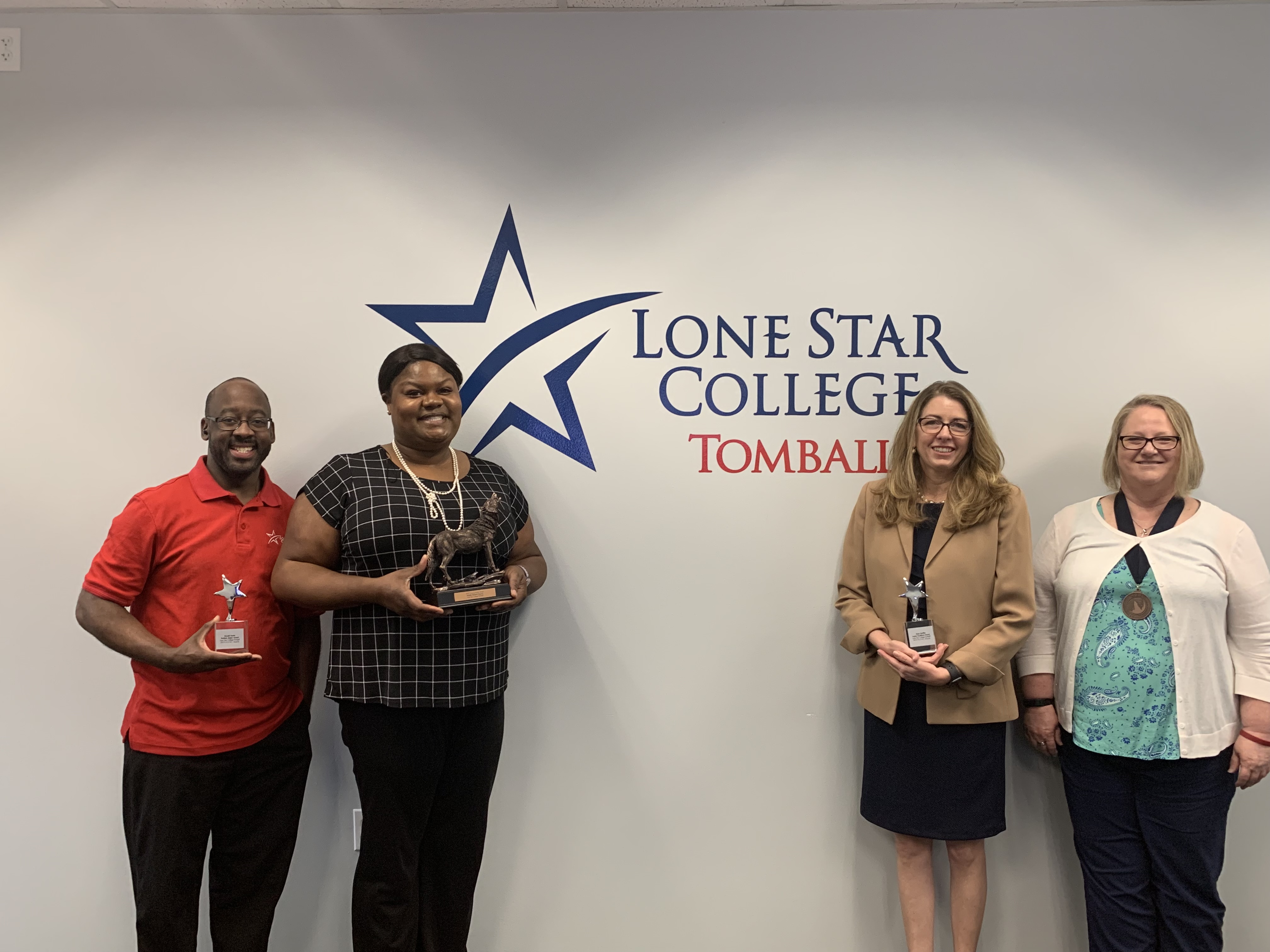 ---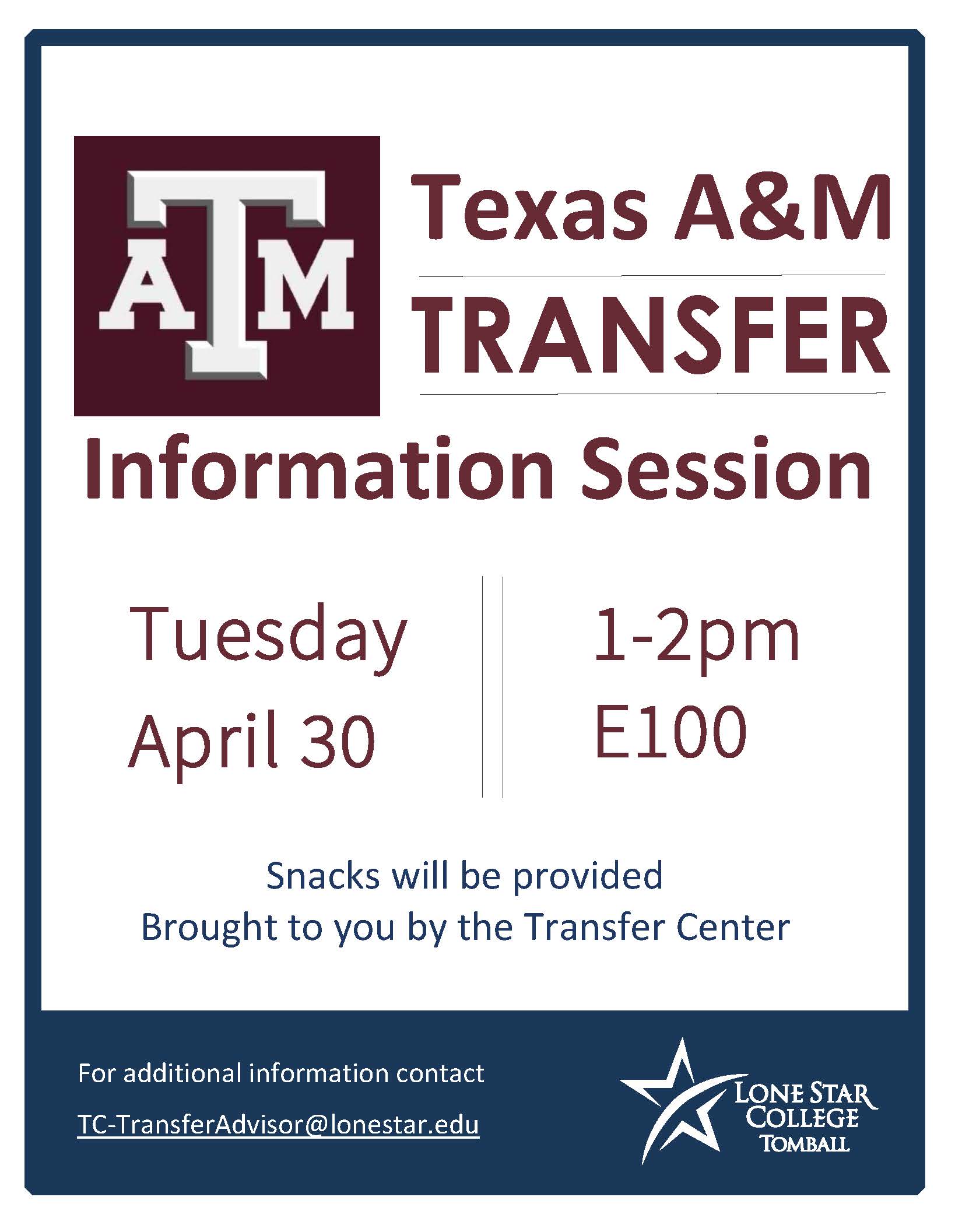 ---
Student Government Association
As President of the Student Government Association of Lone Star College-Tomball it has been my goal, as well as the goal of our entire executive officer team, to partner with Student Life and campus leadership to build opportunities for student leadership on campus and allow for everyday student's voices to be heard. Currently the SGA is led by officers who represent a wide variety of our student population and active organizations, including first time in college students, TRIO, the Honors College, PTK, Chancellor's Fellow, international student scholarship recipient, BSA, GSA, LDSSA, and more.
The Student Government Association is a fairly new organization on campus that started in August of 2018 after being previously inactivate. Since reactivating last semester, I have been blessed to serve as president of the SGA with an amazing and diverse core of student leaders who stepped up to assist in getting the organization to come to life as interim officers. The interim officers graciously maintained the organization by leading Club Council and General Assembly meetings, laying the groundwork for the permanent officer corps to be elected. Fortunately, many of the interim officers felt such a connection to the organization after their involvement that they ran for and were elected as permanent members of the executive council.
Once in office, the leadership team hit the ground running and offered to give a presentation at the on-campus student leadership conference, iLead, where they assisted Student Life in teaching club officers about the responsibilities of leading and maintaining student organizations. One shining moment in our activities that highlights SGA's commitment to student-centered leadership this year was during Committee Day when committees of volunteer student leaders met to improve the governance and elections processes by proposing revisions to the SGA Constitution and Elections Rules. Jarek Eaton, the SGA Executive Vice President, continued this work by leading a general assembly of students on campus that passed the important changes.
The SGA leadership team, believing in a core value of service, identified a need for improved opportunities in local elementary schools for literacy and reading for fun and decided to organize a benefit to provide classroom libraries of new and interesting children's books for Rose Hill Elementary. A partnership with Tomball ISD and the SGA identified Rose Hill as the elementary with the student body that would benefit the most from the work we wanted to do. The campus will also be starting a two-way dual-language program next year where bilingual books, ereaders, and flexible seating could be most useful to support students. We have a bold goal of raising $5,000 that arose from a challenge issued by Scholastic Books where they would match our funds with an equal value of free children's books to give to Rose Hill; a combined value of $10,000. Other student clubs have been trying to create competitive challenges with one another to drum up support for this benefit.
The SGA leadership at LSC-Tomball has aimed all of its efforts at including, engaging, and supporting all of our clubs and students on campus and continue to brainstorm ideas about how to get students actively involved in advocating for the student body and in attracting more engagement with the great clubs that are available on campus. Ideas about improving engagement include trying to figure out ways to give clubs access to tools to create more promotional graphics and provide information that gets attention in a social media world as well as creating a fun atmosphere in Club Council Meetings and conducting focus group sessions that help identify and deal with issues that complicate registration.
The future is bright for SGA as nominations are open for next year's officers and even bigger things become possible as the SGA looks to partner and support more clubs and be the leader by example on campus in what it means to be student-leaders.
The Current LSC-Tomball SGA Leadership Includes:
Kimberly Wilson, President
Jarek Eaton, Executive Vice President
Georgia Palmer, Vice President of Administration
Liz Haley, Vice President of Outreach and Recruitment
Catherine Fleitas, Secretary of Finance
Destini Pendleton, General Secretary
---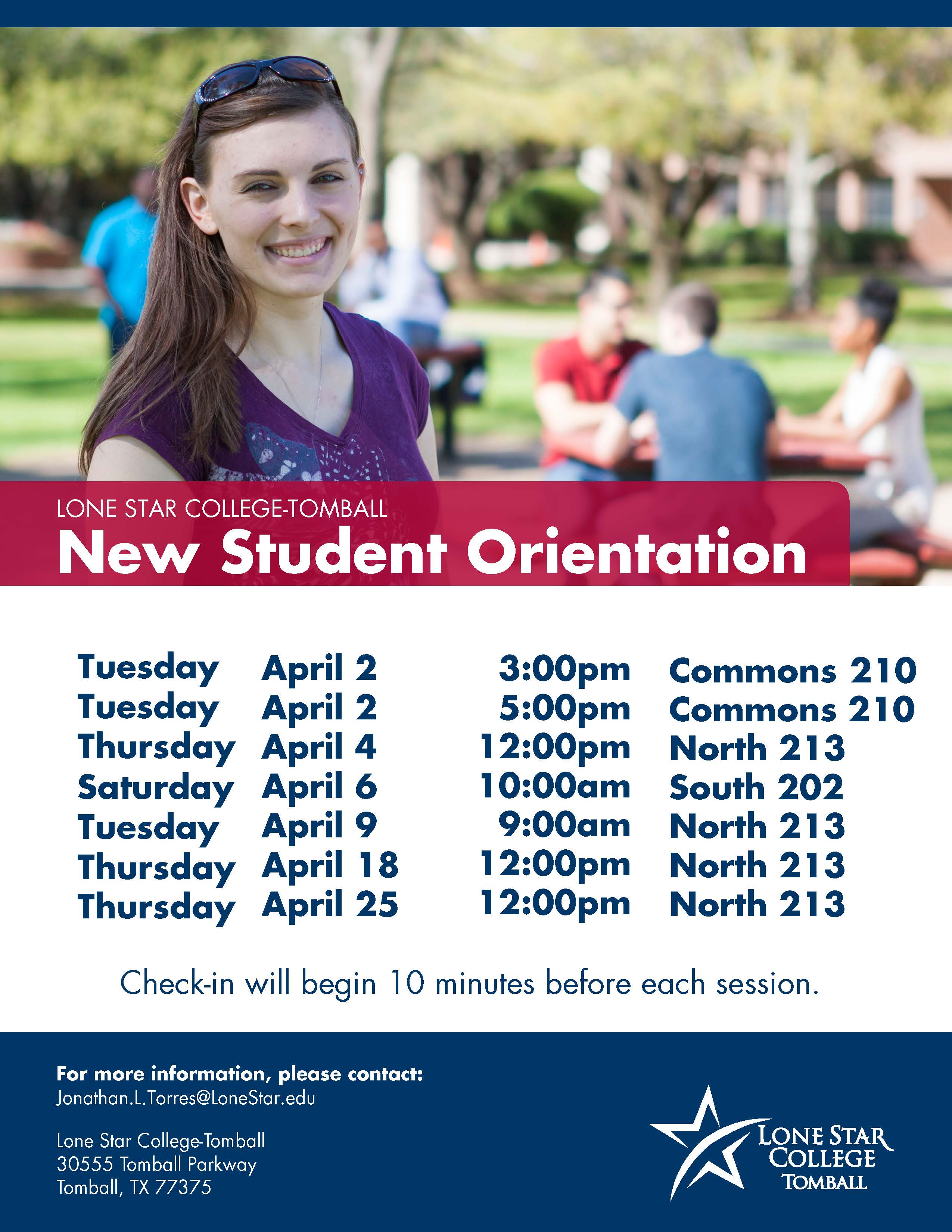 ---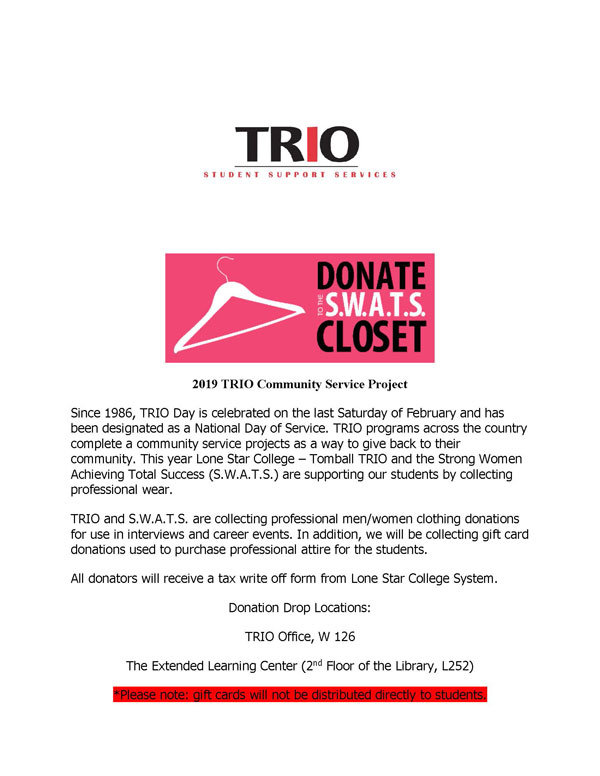 ---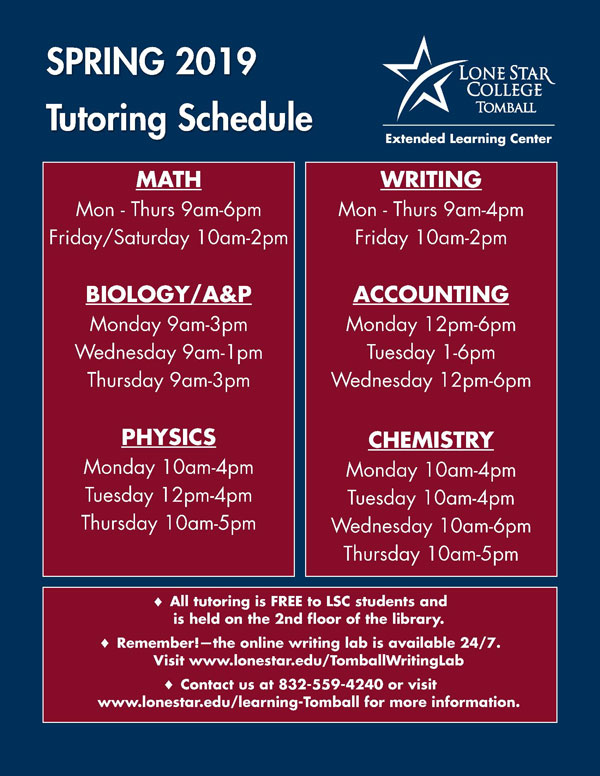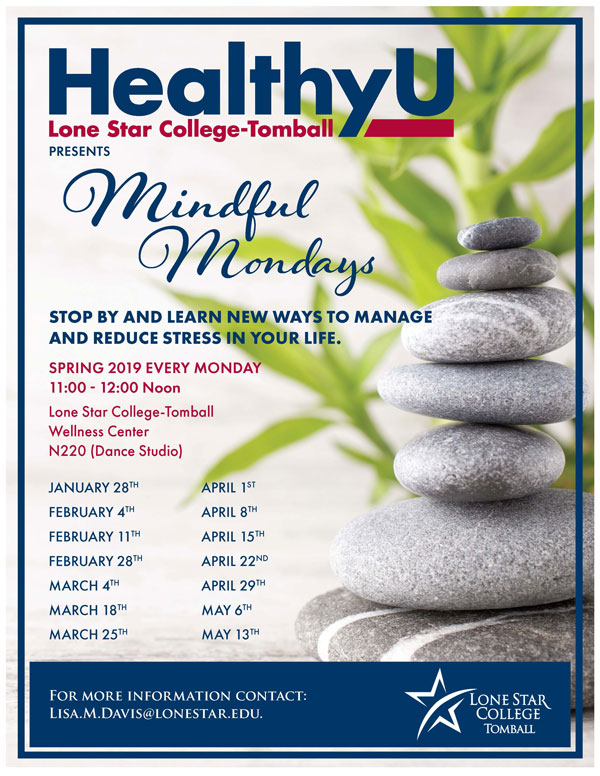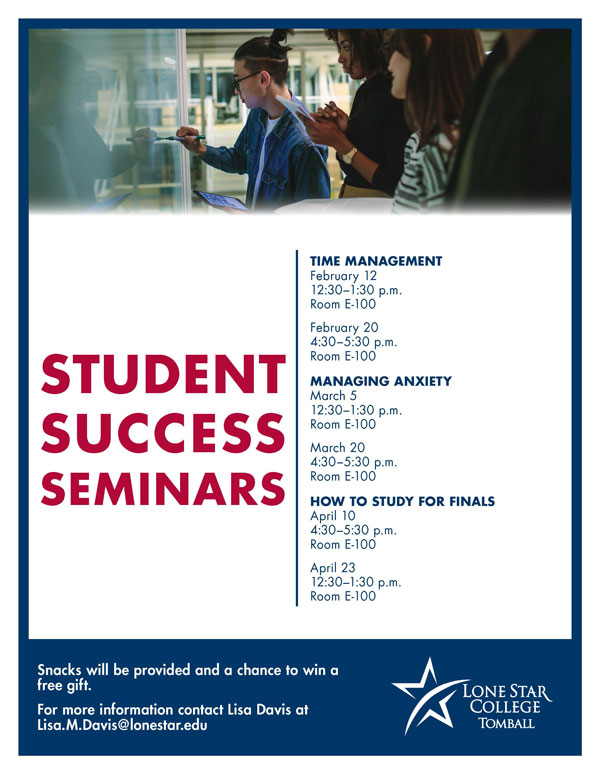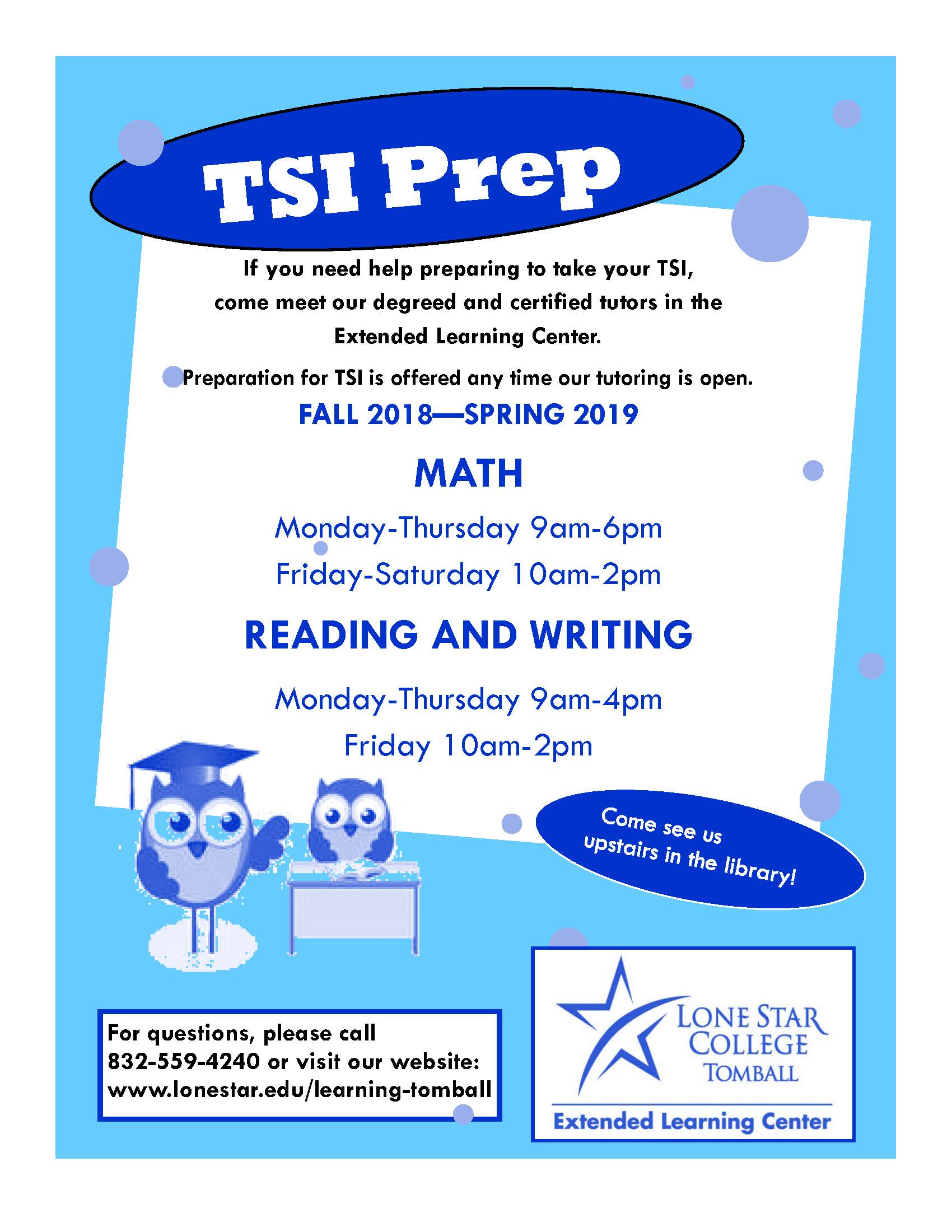 Meet the Student Success Leadership Team
Ms. Ann Johnson, Vice President Student Success
Ms. Laurie Taylor, Administrative Assistant
Mr. Henri Dally, Dean Student Development
Ms. Elizabeth King, Administrative Specialist III
Ms. Deirdre Hayes-Cootz, Assistant Dean Student Success
Amy Griffin, Director Advising and Counseling
Ms. Samreen Khurram, Director Financial Aid
Mr. Emmitt Carter, Program Manager TRiO Student Services
Ms. Shannon Marino, Director Student Life
Open, Program Manager Outreach and Recruitment
Ms. Robbie Richard Rogers, Director Extended Learning Center
Ms. Natalie Starks, Director Admissions and Records
Ms. Jackie Scrivens, Call Center Specialist
Ms. Rosalin Lambey, Advisor II Student Success Institute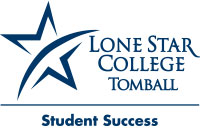 Division Contact Information
Ms. Ann Johnson
Vice President Student Success
Phone: 281-351-3313
S102B
Ms. Laurie Taylor
Administrative Assistant
Phone: 281-357-3737
S102