College Relations
Our Purpose
College Relations provides employees and student organizations assistance with publicity and marketing.  It also serves as the liaison between the college, the media, and the community.
College Relations is responsible for the release of official information regarding Lone Star College–Tomball, including press releases, photos, brochures, website content, events, and internal and external marketing.
What can we help you with?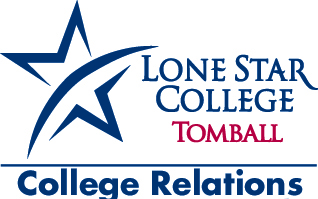 Tell Us Your Story
Share with us stories about your students or your own experience that you feel would be a positive contribution to the It's About You campaign.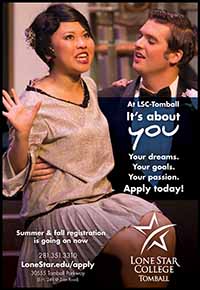 College Relations Contacts
The Office of College Relations is located in S-175.
For media and press information:
Jennifer Richardson
Director of Communications & Media
281-351-3374
Donielle Miller
Director of Marketing & Events
281-351-3302
For general information or promotional items:
Patty Wiggin
Administrative Specialist
281-357-3608
For event information:
Sandra Moye
Events Coordinator
281-357-3787
For graphics information:
Michael Mayfield
Lead Graphic Designer
281-351-3393
Pamela Cofer
Graphic Designer
281-401-1846
For online content information:
Nicholas Cole
Writer
281-401-1846
Zachary Hayslip
Digital Coordinator
281-401-1846