LSC-Tomball Center for Civic Engagement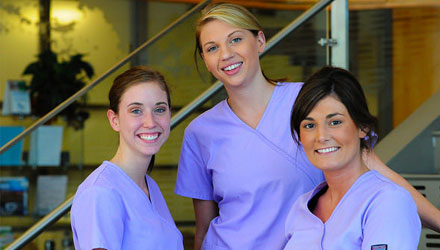 The LSC-Tomball Center for Civic Engagement encourages students, faculty, and staff to become active citizens involved in their communities by providing opportunities and resources to engage in empowering community activities.
Programs
The CCE at LSC-Tomball reflects the campus' deep commitment to its students and the community. Faculty and students have taken civic engagement in a variety of directions, including:
Alternative Spring Break provides students with the opportunity to work on service-oriented projects with community-based organizations over the course of their spring break.
Learn More About Alternative Spring Break
Lone Star College hosts candidate forums, voter registration drives and voter registrar training.
Learn More About Engage the Election
Using discussion guides developed by the National Issues Forums in partnership with the Kettering Foundation, student discussion moderators help participants to explore the complex issues facing citizens today. Discussion moderators are trained to keep participants involved and conversation civil. Topics such as climate change, income inequality, guns on campus, opioid epidemic, are considered with policy implications and tradeoffs discussed.
Learn More About Deliberative Dialogues
Service-learning is defined by the American Association of Community Colleges as experiential learning that "integrates community service with academic instruction as it focuses on critical, reflective thinking and civic responsibility" (Robinson, 1995). LSC-Tomball features a nationally recognized program that has contributed millions of dollars' worth of service by students in the community who, in turn, receive valuable career exploration, self-esteem development, and a sense of civic agency.
Learn More About Service Learning
Internships
LSC-Tomball values experiential learning. Today, students graduate college with as many as 3 or 4 internships. Our students have interned for local organizations in a variety of fields suited to their goals and the needs of the community. Please visit our internship webpage for more information.
Free Speech Week
Held each October, national Free Speech Week celebrates the most fundamental of American rights. The CCE regularly provides activities such as debates, forums, a free speech wall, poetry slams, and more. Students benefit by learning productive use of the marketplace of ideas.
LSC-Tomball recently created a chapter for the national Net Impact project. Net Impact is a leadership accelerator for students and emerging changemakers. This organization's programs equip young leaders to thrive at the forefront of social change efforts. Look for exciting programming in the upcoming year!
Candidate Forums
The Center for Civic Engagement regularly invites candidates for local, state and national office to come and share their views with our campus community. We recognize that voter turnout in Texas in recent elections has been low and we seek to encourage students to exercise their right to vote through registration programs like TurboVote and working with the League of Women Voters. In this way, students can participate effectively in the political process.
Poverty Summit
In November of 2016, LSC-Tomball held a summit to create awareness about the poverty rates surrounding the campus. Participants included Hilton Lasalle, Lydia DePillis of the Houston Chronicle, and members of Tomball Emergency Assistance Ministries. Students not only attended a forum by these guests but also participated in deliberative dialogue.
Race Summit
"Gaining Ground: A Forum on Race Relations in the US" during the Spring 2018 semester featured a keynote address from Justin Tolston, Executive Director of the Equity in Justice Institute, a breakout session including interactive stations, a deliberative dialogue, film showing and a free speech wall.
Upcoming Events
September
Voter Registration
9/13 and 9/17 Soul Session
9/18 Constitution Day Celebration - 11am - E100
9/18 and 9/25 Deliberative Dialogue Moderator Training - 11am - C210
9/25 Voter Registration and Education Drive - 11am to 1pm - Commons
9/27 Immersion Cafe - 11am - C210
October
National Mental Health Awareness Month
10/08 Sustainability and Natural Disasters: How We Can "Bounce Forward"? address by Dr. Robert Franco
10/09 Soul Session
10/22 - 10/26 Free Speech Week

Free Speech Wall (all week)
10/22 Debate: "Trigger Warning: Are Safe Spaces Dangerous" - 11am - C210
10/23 Soul Session
10/24 Deliberative Dialogue: "How Should We Meet the Challenges of a Warming Planet?" - 11am - C210
10/25 Poetry Slam - 10:30am to 12:30pm - N103

10/30 Immersion Cafe - 11am - C210
November
11/01 Soul Session
11/06 Midterm Elections
11/13 Service-Learning Faculty Training (Details TBA)
11/15 Soul Session
11/15 Immersion Cafe - 11am - C210
11/27 Deliberative Dialogue: "Driverless Vehicles: What are our priorities?" - 11am - C210
For updates see LSC-Tomball campus events calendar.
"Civic engagement means working to make a difference in the civic life of our communities and developing the combination of knowledge, skill, values and motivation to make that difference. It means promoting the quality of life in a community, through both politcal and non-political processes."
Make LSC part of your story.