Dual Credit at LSC-Houston North

Dual Credit at LSC-Houston North is an opportunity for high school students to earn high school and college credit simultaneously. Students demonstrating college readiness through a college placement exam can earn college and high school credits in the same course by attending classes at their high school, on a Lone Star campus, and/or online. We partner with independent school districts, charter schools, private schools, and homeschool parents to offer courses in the core curriculum, foreign languages, and workforce education.
---

Are you wondering what is dual credit and its benefits? How does dual credit differ from AP classes? What is the cost of dual credit classes? Weíll answer questions about our programs, qualifications, benefits, and how you save time and money by taking that leap into your future!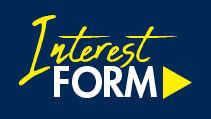 Earn a workforce certificate or up to 60 transferable credit hours! Dual Credit courses allow you to earn high school and college credit at the same time! Start your college education with Dual Credit at LSC-Houston North!

Academic Support
Advising
Career Services
Disability Services
Guided Pathways

¡Los cursos de crédito dual le permiten obtener créditos para la escuela secundaria y la universidad al mismo tiempo! ¡Comienza tu educación universitaria con Crédito Dual en LSC-Houston North!

Soporte academico
Asesoramiento
Servicios de carrera
Servicios para discapacitados
Caminos guiados
Lone Star College-Houston North locations

LSC-HN Fairbanks

14955 Northwest Fwy
Houston, Tx 77040
281.260.3500

LSC-HN Fallbrook

12750 Walters RD
Houston, Tx 77014
281.260.3500

LSC-HN Greenspoint

250 N. Sam Houston Pkwy E.
Houston, Tx 77060
281.260.3500

LSC-HN Victory

4141 Victory Dr
Houston, Tx 77088
281.260.3500
---

---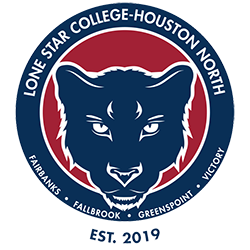 Micheal Crouch
Manager, School Partnerships
Micheal.Crouch@LoneStar.edu
281.810.5653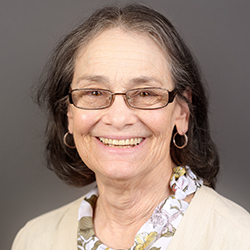 Jane Buckner
VECHS Advisor
Jane.T.HakalaBuckner@LoneStar.edu
Janeís work in public education began as a school health nurse, though she was quickly drawn into the education field. As a teacher, curriculum specialist in health and school administrator, she had multiple opportunities to work closely with students and families. Janeís position as adjunct instructor at UH for 13 years enabled her to work with preservice teachers to create opportunities that promoted classroom wellness and the impact that has on academic achievement.
In 2007, Jane joined LSC-Tomball as an academic advisor, and later as Manager of the schoolís first TRIO Student Support program. Jane and her staff created a strong model program to ensure student success. TRIOís work with first generation students proved that with access to services and meaningful connections, academic success could be achieved. Jane considers herself to be a success partner with each student that she encounters.
Jane earned degrees from Northern Illinois University, University of Houston and Prairie View University. She enjoys reading, cycling and spending time with her family. While she has several volunteer interests, her top priority is projects that promote dignity among individuals and families that are striving to become stronger.
---

The Houston North Counselorís Corner page serves as a support site for Houston North Dual Credit and Early College High School Counselors. Dual Credit Updates and important resources are housed here.
---
---

---

---

The Houston North Counselorís Corner page serves as a support site for Houston North Dual Credit and Early College High School Counselors. Dual Credit Updates and important resources are housed here.
Adjunct and Dual Credit Instructor Resource Packet
The resource packet for adjunct and dual credit instructors has many of the tools that you will need to get through the semester. The packet includes checklists for required administrative duties, job aids, teaching ideas, and more.
---

---

---

Meet with your high school dual credit counselor for course approval.
Satisfy Bacterial Meningitis Requirement. (Skip this step if you are taking ONLY online courses, courses at your high school, or if you have already completed this requirement.)
Complete the Dual Credit Exceptional Admissions Form (Registration Form) and turn it in to your dual credit counselor.

This form must contain all 3 signatures. Your counselor will complete the course section of the form.

After registration is complete, your counselor will notify you to make payment for your classes. Instructions for payment can be found here.
---

---
---
LSC-Houston North Links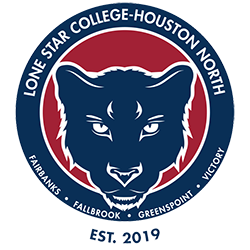 Questions? We're here to help!
HN-Outreach@LoneStar.edu.
LSC-HN Library Services
Make LSC part of your story.