LSC-Montgomery Testing Center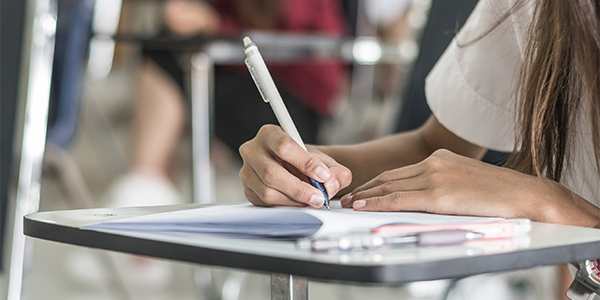 The Assessment Center at LSC-Montgomery is located in the Student Services Building (Bldg. C), Room C-203. We provide a variety of testing services for students, faculty and the community.
Things to remember before your test
No testing will begin within one hour of closing. The last hour is reserved for closing out exams that are already in progress.
It is the Examinee's responsibility to arrive early enough before closing time to finish an exam.
In order to protect the integrity of exams, photo identification is required. If you lose your student ID, you may purchase a replacement card for $10. You can also present your Driver's License.
All testing fees must be paid before testing at the Business Office payment counter. Please present receipt.
Please do not bring children; they cannot be accommodated or left unattended while testing.
TSI Prep Workshops

REGISTER FOR TSI PREP WORKSHOPS
Services
Purchase Tests Online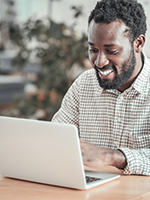 Only for tests available at the LSC-Montgomery and LSC-Conroe Center Testing Centers. All major credit cards are accepted. You must have a valid email address to complete your order. Students must meet with an advisor to obtain a testing ticket before proceeding with an online payment to ensure you have enough information to purchase the correct test. Please present a copy of your receipt and testing ticket to your testing center at the time you take the exam.
Do you need special accommodations?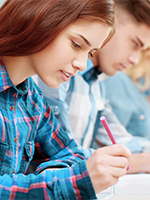 We have you covered. Here is what you need to know to take your test:
Tests and/or testing instructions may be modified and adapted for students with disabilities. Students who have been approved by a Disability Services counselor for testing accommodations and need to use a private testing room or special software must make an appointment to use the private testing room. We request that students make the appointment at least 3 days in advance. Students who need the private testing room AND a reader/scribe to assist them must call for an appointment more than 3 days in advance. A trained reader/scribe will be scheduled to assist the student. Family or friends may not serve as readers/scribes, only LSC trained individuals are scheduled to perform this service.
Students must obtain a Letter of Accommodation from the Office of Disability Services and submit it to their instructor. The instructor will provide the Testing Center with instructions and testing materials. Students are responsible for contacting the Testing Center for scheduling their appointment and reserving resources.
Extra Time
Many students with special needs require extra time for their tests and take their tests in the Testing Center. No appointment is necessary for students who do not need the private testing room. Instructors will make detailed notes on the testing referral form with complete instructions for the proctors for students that use the Testing Center for their accommodations. No advance notice is needed unless the student's accommodations allow for a private room and/or a reader/scribe.
Not a Lone Star College student and need to take a test?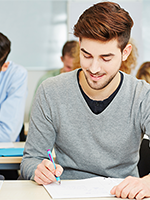 Not a problem. The Lone Star College-Montgomery Testing Center will proctor tests for students from other colleges and universities for a fee of $25 per test (cash or check only).
Please call 936.273.7377 to make an appointment for a correspondence test.
The info your college or university needs to know: Students may make arrangements with their college or university to have their tests mailed directly to the LSC-Montgomery Testing Center. Mail to:
Lone Star College-Montgomery Testing Center
3200 College Park Drive C203
Conroe, TX 77384
Tests may be emailed to: MCTestingCenter@lonestar.edu. Include all instructions.
Students may call the Testing Center at 936.273.7377 to verify that we received the exam from their college or university in order to make an appointment. Students must bring a photo ID as well as payment (cash or check).
Contact
Testing Center
Bldg. C, Room C-203
936.273.7377
Hours of Operation
Monday - Thursday,
8 a.m. to 8 p.m.
Friday, 8 a.m. to 5 p.m.
Saturday, 9 a.m. to 2 p.m.

*Last test administered 1 hr. prior to closing
*The hours listed are for the LSC-Montgomery campus only