LSC-North Harris Assessment Center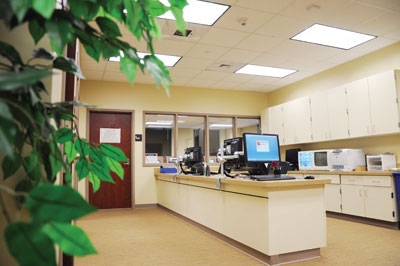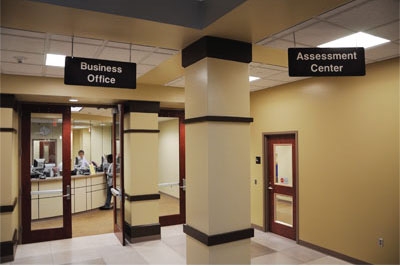 The Assessment Center serves the students, faculty, and community by assessing the knowledge and skills of students. It provides a secure testing environment and is flexible to provide and accommodate the different assessment needs of our changing population.
Services Offered
• NewTSI Assessment testing (upon referral from an advisor). We offer CompassESL for non-native speakers. Also, Compass Math and ACCUPLACER Math for placement in higher level math courses at LSCS.
• Internal Challenge testing (upon referral from an admissions officer or instructor)
• Academic testing -- Appropriate accommodations for special needs students who have documentation from Disability Services will be required. If a separate room is requested, the student must make the request to Disability Services 48 hours in advance. See Student and Faculty Guidelines for academic testing.
• Correspondence exams are administered for a fee of $25 per exam.
• ACT test is administered in April, June and December. For additional information, visit http://www.act.org/.
• Quick THEA is administered twice a week. On Wednesday, walk-in no later than 1:30 p.m. On Thursday, walk-in no later than 8:30 a.m. For further information, visit http://www.thea.nesinc.com/.
• MBTI & Strong testing (upon referral from an advisor)
• CLEP (College–Level Examination Program) exams are administered by appointment only. Online registration now available at http://clep.collegeboard.org/register/exam.

Location
Student Services Building, Room 105. ( Directions to Assessment Center)
For Additional Assistance Please Contact:

Brenda Duran
Assessment Center Coordinator
Phone: 281.618.5744
Fax: 281.618.7193
Assessment Center Email

Dr. Bennie Lambert
VP-Student Development
281.618.5417
Hours
NOTE: Please contact the Assessment Center for holiday and summer hours. No tests will be administered 1 hour prior to closing. Photo identification required.
Assessment Center Hours
Regular Hours

Monday - Thursday

8 a.m. - 8 p.m.

Friday

8 a.m. - 4 p.m.

Saturday

9 a.m. - 3 p.m.

Sunday

CLOSED
Holiday Hours (2014)

August 30-September 1

CLOSED for Labor Day holiday

November 27-30


CLOSED for Thanksgiving holiday

December 22-January 4


CLOSED for Winter holidays
Holiday Hours (2015)




January 19

CLOSED for MLK holiday

March 9-15


CLOSED for Mid-semester break

April 3-5


CLOSED for Spring holiday

May 23-25

CLOSED for Memorial Day holiday

July 2-5

CLOSED for Independence Day holiday