LSC-Montgomery Transfer, Recruitment & Career Center
Welcome to the TRAC Center!
The TRAC Center is the ultimate resource in helping you successfully reach your academic and career goals!
We offer assistance with:
Transfer Advising
Career Exploration
Job Search
Resume Writing
Mock Interviews
To set up an appointment please contact TRAC at trac@lonestar.edu or 936-271-6218.
We look forward to working with you!
UPCOMING EVENTS
Check out our upcoming events here: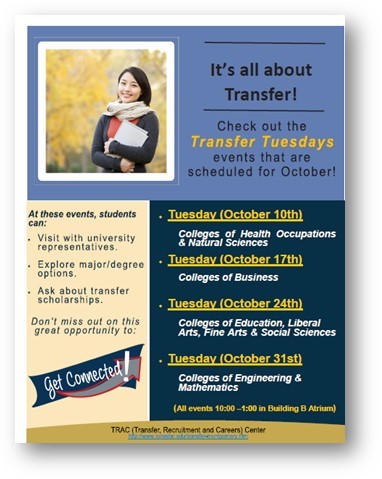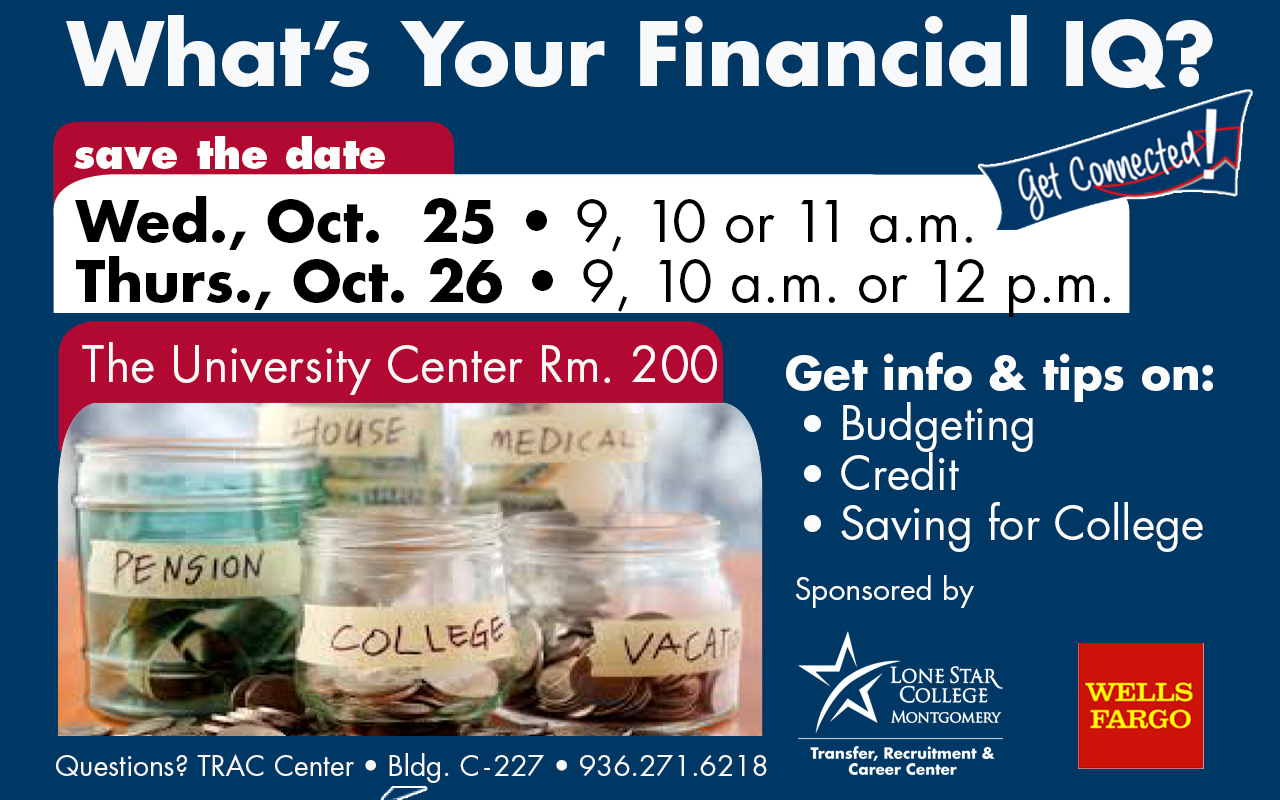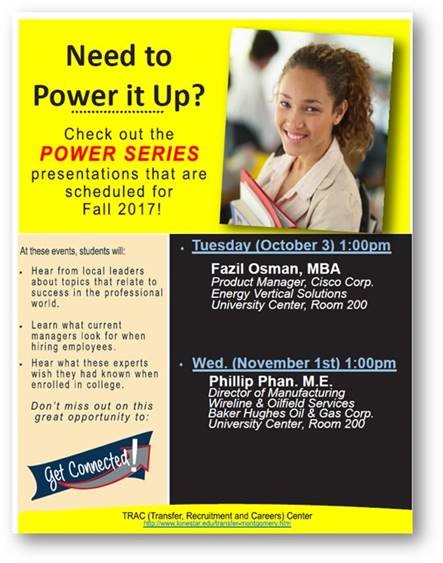 The TRAC Center has gone D2L.
If you are a LSC-Montgomery student, you can access TRAC in the online D2L platform. It's a great way to get direct information that relates to career readiness, transfer, etc. For access, please contact the TRAC Center.
Transferring to a University?
Check out the LSC-Montgomery Transfer page.
Ready to go to work?
You may want to explore the resources & workshops that are highlighted on the LSC-Montgomery Career Workshops page.
Job Search?
Launch Your Career! Our preferred job search web site for students and alumni is CareerStar which includes on-campus, off-campus, internships and employment opportunities. Access over 6000 job openings & internships in your field of study. Use Resume/Builder TM to create a professional resume. To gain access to the CareerStar site, please email a TRAC representative. Once your message is reviewed, a follow-up email will be sent to you with a PIN & link to connect to the site.
Need a job now?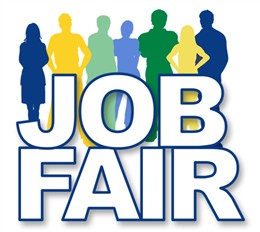 DPS Houston Job Fair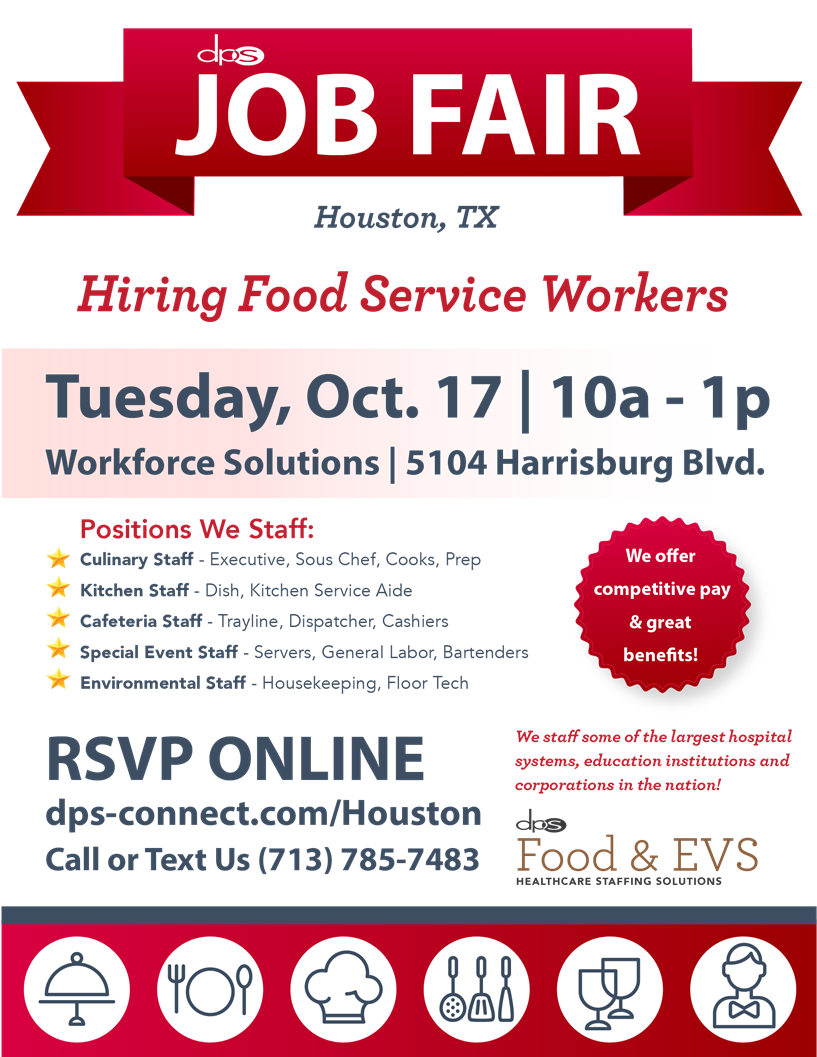 Want to make sure your resume is job fair ready?! Contact the TRAC Center for an appointment!
For more job opportunities, check out the Job Rounder in the TRAC Center for an updated look at local full-time, part-time, seasonal job/internship postings. Or, for information on researching careers, go to: Career Related Topics.
Are you an employer needing to post a position?
Flyers for part-time, seasonal, or internship positions can be posted in the TRAC Center. To post a job this way, create a flyer that includes the following information:
Company's name
Job title
Job description
Qualifications
Wage range
Contact information
Flyers can be brought to the front desk of the TRAC Center or e-mailed to Tara.Devoley@lonestar.edu. Flyers will be posted for approximately 30 days.
Job postings for full-time or career-related positions can be posted on CareerStar. CareerStar is an online job-posting database available to Lone Star College students and graduates. To post a job here, send the following information to LSC-jobplacement@LoneStar.edu
Company's name
Job title
Job description
Qualifications
Wage range
Contact information
Questions about CareerStar postings can be directed to Carla Laubscher at 281-290-2997.
For more information on Employer Guidelines and other recruiting opportunities, please access the following website: http://www.lonestar.edu/employer-information.htm
Need help deciding on your major?

Assess your personality, interests and values before exploring different careers to learn which careers would be more satisfying to you. The Do What You Are assessment is available through the TRAC Center to help you identify your personality type and career interests. Take the assessment!
How to create your Do What You Are account:
1) The first time you use the program, you will need to register. In an internet browser, go to
www.humanesources.com and click LOG IN at the top right of the screen.
2) Under Register as a new user, click Enter Access Key.
3) Enter the Access Key XTBX3BD and click Submit Access Key
4) Enter the registration information, read the terms and conditions, and click Save & Continue.
Once completed, schedule a follow-up interpretation with a counselor. To schedule an appointment, call 936.271.6218 or visit the TRAC Center in Building C, Room 227.
---
Have Questions?
Do you have questions about the cost of Texas Universities or help on deciding your major? Check out our most Frequently Asked Questions on transfer and careers.
For more information, feel free to stop by the TRAC Center (Building C, Room 227) during regular business hours to schedule an appointment.
Need detailed information on transfer, career or workforce? Check out the TRAC Resource Page.
************
TRAC Personnel Profiles
Tara Devoley
TRAC Advisor
Tara can assist students who are considering a potential transfer. She has the key information that will guide students to make the most appropriate decisions. Whether it be course selections at Lone Star College or options for majors, Tara is instrumental in making the transfer process more manageable for students.
Juan Lebron
Faculty Counselor
Juan assists students who are considering options for transferring to various four-year institutions. His knowledge of engineering & math-based programs (among others) has given him a good understanding of the steps students need to take to be successful at Lone Star College & beyond.
Carmelle White
TRAC Advisor
Carmelle assists students who are interested in transfer-related programs. If you are pursuing a degree with an intention of transferring to a university, Carmelle has knowledge that can support students from start to finish.