LSC-Montgomery Transfer, Recruitment & Career Center
Transferring to a University?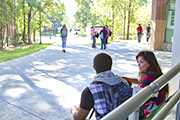 Check out the LSC-Montgomery Transfer Event page for information on connecting with universities and a list of campus transfer events.
We offer full-service assistance to help you succeed in your transition. We can provide you with detailed information on how to effectively approach:
The transfer to four-year university programs
The transition directly into the workforce
Transfer from another institution to Lone Star College-Montgomery
Let us help you explore all the options available for transferring from Lone Star College-Montgomery to a four-year university. We offer one-on-one appointments, workshops, university visits and resources for parents.
Ready to go to work?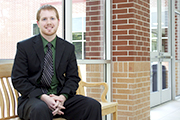 You may want to benefit from attending the Career Readiness Workshop series for specific guidance on resume writing, interviewing, job search and work ethics.  For more information on these workshops, please visit the LSC-Montgomery Career Workshops page.
The TRAC Center will support you as you pursue current & future success in the professional world! Let us help you explore all the options and prepare yourself for a rewarding career. At Lone Star College-Montgomery we offer career readiness workshops, one-one-one appointments with advisors/counselors, university visits and resources for parents.
LSC-Montgomery Career Services offers job listings in the TRAC Center, C227 on our flat screen TV for seasonal, PT positions and internships. We offer job search resources to help you find employment. Career counselors are available to help you with writing your resume, developing a job search and preparing for job interviews.
Job Search
Our preferred job search web site for students and alumni is CareerStar which includes on-campus, off-campus, internships and employment opportunities. Please contact us to gain free access to the job board. http://lonestar.focus-career.com/careerexplorer/explorer/explore.
TRAC Job Board - For an updated look at local full-time, part-time, seasonal job postings, please click on this link!
Need help deciding on your major?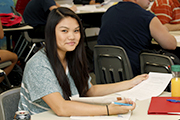 Assess your personality, interests and values before exploring different careers to learn which careers would be more satisfying to you. The Do What You Are assessment is available through Career Services to help you identify your personality type and career interests.
Take the assessment
"Do What You Are" Interpretations
Take the Do What You Are assessment online & schedule a follow-up interpretation with a counselor.  To schedule an appointment, call 936.271.6218 or visit Bldg. C, Rm. 227.
---
Have Questions?
Do you have questions about the cost of Texas Universities or help on deciding your major? Check out our most Frequently Asked Questions on transfer and careers.
For more information, feel free to stop by the TRAC Center (Building C, Room 227) during regular business hours to schedule an appointment. 
Need detailed information on transfer, career or workforce? Check out the TRAC Resource Page.
************
TRAC Personnel Profiles

Erin Anderholm
Transfer Advisor
Erin's expertise is in the area of advising students who plan to transfer to a four-year university.  Whether it be exploring potential institutions that offer a specific degree, investigating various degrees, assisting with the application process or offering information on transfer scholarships, Erin can guide you as you consider options for an upcoming transfer.

Carmelle White
Workforce Advisor
Carmelle assists students who are interested in workforce programs.  If you are pursuing a short-term certificate or working toward a two-year Associate of Applied Science degree, Carmelle has knowledge of LSC workforce programs and can support you from start to finish.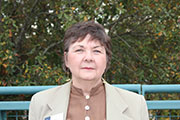 Myla Crouse
Career Counselor
Myla has been working as a career counselor for many years.  Her years of experience in the field will assist you in preparing for that job of interest.  Whether it is in an individual appointment or through the Career Readiness Program, Myla will guide you in making the best decisions to prepare you for the professional world.
  
Juan Lebron
Faculty Counselor
Juan assists students who are considering options for transferring to various four-year institutions.  His knowledge of engineering & math-based programs (among others) has given him a good understanding of the steps students need to take to be successful at Lone Star College & beyond. 

Matthew Samford
Faculty Counselor
Supervisor, TRAC (Transfer, Recruitment and Career) Center
Matthew assists students who are considering potential transfers to the university level as well as those who need guidance in navigating the career path.  Whether it be academic direction or how to best prepare for a specific industry, Matthew's years of experience can guide you toward making solid decisions for your future.