LSC-Montgomery Transfer, Recruitment & Career Center
Transferring to a University?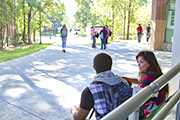 We offer full-service assistance to help you succeed in your transition. We can provide you with detailed information on how to effectively approach:
The transfer to four-year university programs
The transition directly into the workforce
Transfer from another institution to Lone Star College-Montgomery
Let us help you explore all the options available for transferring from Lone Star College-Montgomery to a four-year university. We offer one-on-one appointments, workshops, university visits and resources for parents.
For more information on connecting with universities and a list of campus transfer events please visit the LSC-Montgomery Transfer Event page.
Ready to go to work?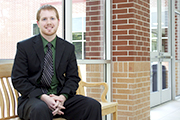 The TRAC Center will support you as you pursue current & future success in the professional world! Let us help you explore all the options and prepare yourself for a rewarding career. At Lone Star College-Montgomery we offer career readiness workshops, one-one-one appointments with advisors/counselors, university visits and resources for parents.
LSC-Montgomery Career Services offers job listings in the TRAC Center, C227 on our flat screen TV for seasonal, PT positions and internships. We offer job search resources to help you find employment. Career counselors are available to help you with writing your resume, developing a job search and preparing for job interviews.
For more information on Workforce and Career Readiness Workshops please visit the LSC-Montgomery Career Workshops page.
Job Search
Our preferred job search web site for students and alumni is Focus/Career which includes on-campus, off-campus, internships and employment opportunities. Please contact us to gain free access to the job board. http://lonestar.focus-career.com/careerexplorer/explorer/explore.
Check out updated job postings on the TRAC Job Board.
Need help deciding on your major?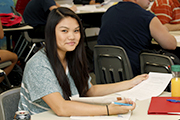 Assess your personality, interests and values before exploring different careers to learn which careers would be more satisfying to you. The Do What You Are assessment is available through Career Services to help you identify your personality type and career interests.
Take the assessment
"Do What You Are" Interpretations
Take the Do What You Are assessment online & schedule a follow-up interpretation with a counselor. To schedule an appointment, call 936.271.6218 or visit Bldg. C, Rm. 227.
---
Have Questions?
Do you have questions about the cost of Texas Universities or help on deciding your major? Check out our most Frequently Asked Questions on transfer and careers.
For more information, feel free to stop by the TRAC Center (Building C, Room 227) during regular business hours to schedule an appointment.
Need detailed information on transfer, career or workforce? Check out the TRAC Resource Page.