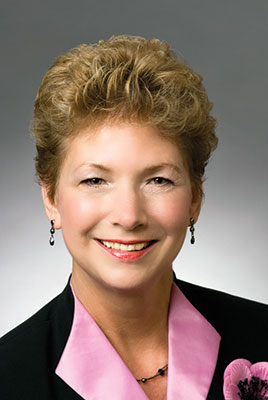 Dear LSC-Kingwood Students,
In fall 2017, the college sustained heavy damage due to Hurricane Harvey. Although we are not able to occupy our six flooded buildings for spring 2018, I assure each of you that your educational needs are our top priority. We will continue to offer services and resources to help you reach your goals.
With that in mind, our new Process Technology Center is now open. This facility will house more classrooms and science labs. Please note there is limited parking at the building. Additional parking with a shuttle service is available at the Generation Park Parking Garage on Subsea Lane. View Parking Map
Many face-to-face and hybrid classes will take place at the following locations.
We will continue our lease agreements at the First Presbyterian Church (ESOL), Farouk Inc. (Cosmetology), Harris County Fire and Sheriff's Training Academy (Fire Science), and Kindred Rehabilitation (Occupational Therapy Assistant). We will still share facilities with our sister colleges at LSC-North Harris Health Professions Building (Registered Nursing and Respiratory Therapy), and LSC-Montgomery (Licensed Vocational Nursing).
I am proud of your continued commitment to education, despite the many challenges you might still face due to Hurricane Harvey. We know many of you still have apprehensions about taking online classes. We understand, have offered, and will continue to offer help in navigating this format. While the addition of the Process Technology Center allows us more face-to-face classes this semester, we will continue to offer many online classes as well.
Lastly, please view our Guide to Services for a full list of services available at LSC-Kingwood and LSC-Atascocita Center.
On behalf of my colleagues, thank you again for entrusting us with your educational goals.
Sincerely,
Katherine B. Persson, Ph.D.
President, LSC-Kingwood