The Program
The Enhancing Leadership Initiatives through Education (E.L.I.T.E.) program was designed to educate students at Lone Star College-CyFair and Fairbanks Center on becoming leaders. This program is based on the scholarly fundamentals of the Social Change Model of Leadership Development. Through the experiences of excursions and various workshops, students will further develop themselves, their ability to work in groups, and their civic engagement.
Benefits of being in E.L.I.T.E.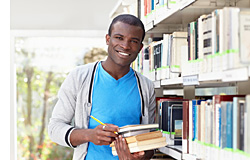 Work closely with the Center for Student Life and increase networking among various students, administration, and community members.
Receive a $100 per semester for successfully attending all activities set by the E.L.I.T.E. program.
Attend various excursions and trips.
Learn self-image enhancement techniques.
Participation in the program requires
Minimum of 2.5 GPA (high school GPA for recent graduates who are just entering college).
Commitment to attend all set meetings in both fall 2012 and spring 2013.
Take at least 6 credit hours in fall 2012 and 6 credit hours in spring 2013 at either LSC-CyFair and/or LSC-Fairbanks Center.