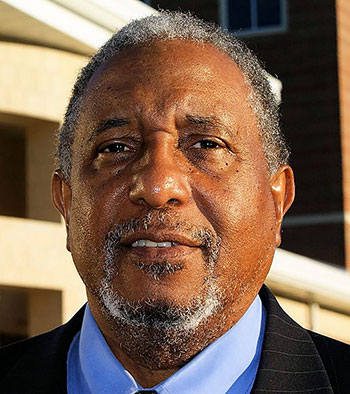 The Civil Rights Movement is among the most significant causes that have occurred in America.
While some relive their own experiences, many have learned about the movement through parents, grandparents, and textbooks. To bring additional awareness to this important topic, Dr. Bernard LaFayette, a civil rights leader, will present "After Selma" at Lone Star College-Kingwood. As part of the college's Black History Month, this event will take place on Feb. 11 at 12:30 p.m. in the Student Conference Center. This presentation is open to students, employees and the community.
"Dr. LaFayette will deliver the audience a firsthand account of the Civil Rights Movement, and supplement what students learn in their textbooks," said Dr. John Theis, a political science professor, and Center for Civic Engagement director at LSC-Kingwood.
"After Selma" will provide students and the community a closer look into Lafayette's life as a civil rights activist and an organizer in Nashville, Tennessee and Selma, Alabama. According to his bio, this civil rights leader directed the Alabama Voter Registration Project in 1962 and was appointed by Martin Luther King, Jr. to be the national program administrator for the Southern Christian Leadership Conference, and the national coordinator of the 1968 Poor People's Campaign.
"I hope the audience will learn about the hard work of ordinary people in the fight for civil rights," Theis said.
LaFayette is an ordained minister and an authority on nonviolent social change. He earned an Ed.M. and an Ed.D from Harvard University and served on the faculties of Columbia Theological Seminary in Atlanta and Alabama State University in Montgomery. He was also a teaching fellow at Harvard University. LaFayette currently serves as the Breeden Eminent Visiting Scholar at Auburn University. His publications include "In Peace and Freedom: My Journey in Selma" with Kathryn Lee Johnson and "The Leaders Manual: A Structured Guide and Introduction to Kingian Nonviolence" with David Jehnsen.
For more information on LaFayette's "After Selma" presentation, email John.J.Theis@LoneStar.edu. For additional details on LSC-Kingwood's Black History Month events, email Alfred.Dorsey@LoneStar.edu.
Register now for credit classes online through myLoneStar. Classes are offered days, evenings, or weekends in traditional, online and hybrid formats. For more information or to register online, visit www.lonestar.edu/registration. For general information about Lone Star College-Kingwood, call 281.312.1600 or visit http://lonestar.edu/kingwood.
Lone Star College offers high-quality, low-cost academic transfer and career training education to 99,000 students each semester. LSC is training tomorrow's workforce today and redefining the community college experience to support student success. Stephen C. Head, Ph.D., serves as chancellor of LSC, the largest institution of higher education in the Houston area with an annual economic impact of nearly $3 billion. LSC consists of six colleges, eight centers, two university centers, Lone Star Corporate College and LSC-Online. To learn more, visit LoneStar.edu.
###