Cosmetology Career Research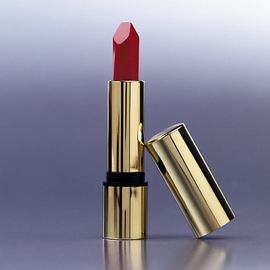 Assignment:
Conduct a survey of cosmetology as a career using statistics to determine growth, opportunities, types of employment and salons, earnings and demand by geographical location.

Two pieces of information important to searching these internet sites are the SIC (Standard Industrial Classification) code for beauty shops – 7231 and the SOC code for cosmetology – 39-5012. Lists of services in the following SIC code numbers:
Division I: Services Major Group 72: Personal Services: Beauty Shops
---
ARTICLES
Librarian Talk . . . About Finding Journal and Newspaper Articles!
Electronic databases are purchased by the libraries for your research use. To find articles in newspapers and journals, letters, reference books, illustrations, photographs and more, use your library card to login to the following databases.
For a full list of article databases, go to http://www.lonestar.edu/article-databases.htm and use the barcode number on the back of your Lone Star College ID or library card to login.
You might browse the two major cosmetology trade journals in the Lone Star College-Kingwood Library:
American Salon
Modern Salon
The library also subscribes to many electronic databases which contain full text articles from cosmetology magazines and journals.
Academic Search Complete is recommended for this topic. Type your keywords in the boxes provided.
Example: cosmetology AND career.
Consumer Health Complete contains health related information on areas like dermatology. Includes short videos.
---
BOOKS
Librarian Talk . . .About Books!
Your library card should be on the back of your student ID/ cosmetology ID badge. If you do not have one, you can apply online for a library card. Use your card to:
1) Place a hold on a book and have it sent to the library closest to you
2) Access journal and reference databases from home, and
3) Access e-Books from the eBook Collection.
The library catalog will locate books on cosmetology which are generally in the T section. Search for cosmetology or beauty culture and vocational guidance.
Here is a selection of books owned by the Lone Star College-Kingwood Library:
Getting It Right: Milady's Survival Guide for Cosmetology Students. TT 957.G45
Healthy Beauty: Using Nature's Secrets to Look Great and Feel Terrific RA 778.H157
Permanent Waves: The Making of the American Beauty Shop. A history of the beauty shop in America. TT 957 .W54
Milady Salon Ovations' The Multicultural Client: Cuts, Styles, and Chemical Services. Discusses various multicultural markets and the hairstyle trends and retail opportunities in those markets. TT 958. W87
Spa Manicuring for the Salon and Spa. Has background information, procedures, and in-salon implementation concerning the lates knowledge and skills in manicuring. TT 958.3 .M33
Hair Structure and Chemistry Simplified. TT 972.H33 2009
Milady's Standard Cosmetology: Situational Problems for the Cosmetology Student.TT 958.F73 2008
The Professional's Illustrated Guide to Haircare and Hairstyles TT 972.P76 2009
Haircutting Basics TT 970.F47 2010
Milady's Standard Cosmetology: Haircolor and Chemical Texture Services TT 973.M55 2010
Milady's Standard Cosmetology TT 970.M553 2009
Books on cosmetology as a career:

TT 958 .G363 Beauty Cultures Careers
TT 958 .C367 Careers in Focus: Cosmetology
TT 958 .C67 Learning Express. The Complete Cosmetology Licensing Exam
TT 971.M553 2004 Milady's Standard Preparing for the Practical Exam: Cosmetology (located in the College & Career Collection)
TT 971.B38 2002 Milady's Standard Study Guide
---
INTERNET
Librarian Talk . . . About the Internet!
The Internet will be a wonderful source of original documents. Browse the sites we have suggested below. Remember, you do want to find reputable sites. Look at:
Accuracy - The information should be researched and show proof that it has been.
Source - Who wrote the information? Look at the domain. .edu .gov. org .net are valid research sources.
Authority - What are the author's credentials? (Don't quote from another college freshman's paper.)
Coverage - Does the page have the information you need for your research?
Objectivity - If a work is biased, use it - just make sure your professor knows YOU know. And offer both sides of issues, where applicable.
---
Contact Bliss Mayberry, Cosmetology Coordinator or Christine Mullins, Professor
Written by: Bettye Sutton, librarian Updated: 6/8/2011, KMB