Lone Star College-CyFair welcomes Dr. Elizabeth McIngvale to share her own story in overcoming the disabling effects of Obsessive Compulsive Disorder (OCD) as part of Mental Illness Awareness Month events.
"Dr. McIngvale is the founder of the Peace of Mind Foundation and a strong advocate for those suffering from Mental Illness," said Angelica Sutton, LSC-CyFair counselor. "Her story is both captivating and inspiring."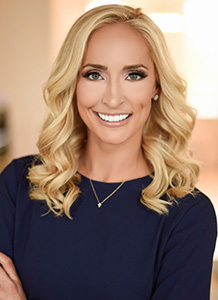 Daughter of Houston's "Mattress Mack," Dr. McIngvale was diagnosed with OCD at the age of 12. Now this assistant professor at the Baylor College of Medicine gives a voice to the voiceless as a renowned speaker, locally and nationally. She engages in advocacy, clinical work, research and teaching related to OCD, mental health and social work.
"Unfortunately, Mental Illness makes the news when it is linked to tragic events. There is a critical need to eliminate the stigma of mental illness so people are no longer afraid to seek treatment," said Sutton. "By increasing awareness, the impact from untreated mental illness could be reduced and lives saved."
Dr. McIngvale will share her personal story and discuss the critical need to eliminate the stigma related to Mental Illness at 11 a.m. Oct. 30 in the Main Stage Theatre..
Prior to Dr. McIngvale's talk, Professor Cindy Sledge's general psychology students will present poster projects on 15 psychological disorders from 8:30 a.m. – 10 a.m. in the Center for the Arts building.
In an effort to help raise awareness and change perceptions of mental illness, the poster projects will be on display in the library throughout November.
LSC-CyFair's Counseling Department is located in the Center for Academic and Student Affairs (CASA) suite 109. For information, email CyFair.Counseling@lonestar.edu, call 281.290.3260.